Main content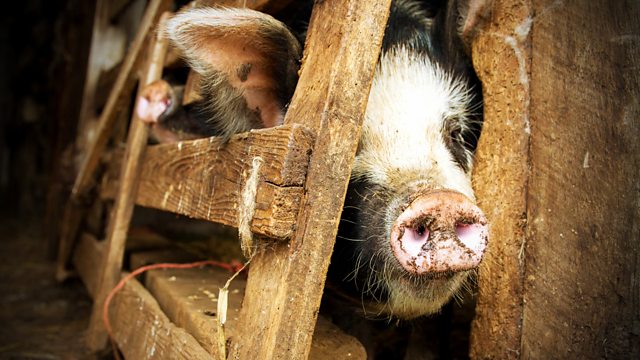 11/02/2020
Freddie has concerns and Emma's actions cause raised eyebrows
It's another quiet night at The B at Ambridge. Emma agrees to work on Valentine's Day, it's not like she has other plans. Jolene's cynical about the event, but Kenton is confident it'll be a success. They notice Emma has spent a long time talking to Gavin. Jolene assures Emma that's fine, she was just demonstrating good customer relations.
Jolene's pleased that they've got Tracy acting as a double agent. She's promised to keep Jolene in the loop about any planned disruptions in exchange for a free meal.
Shula fills Freddie in on her meeting with Alan, in which they decided on a theme for the Lent appeal. As Ambridge is feeling fractured right now, they are going to ask parishioners to say positive, complimentary things to one another. Freddie raises his concerns about Johnny. Shula thinks Johnny's probably still hurting from the break up.
Robert wants to talk llamas with Jakob. Jakob asks if Robert is angling for some free advice. He sends Robert packing with instructions to check over the llama himself before phoning Alistair and paying him for his time. Shula's intrigued by the special news Kate wants to impart to Jakob, but Jakob's less taken in. She's probably just bought a nice new dreamcatcher.