Main content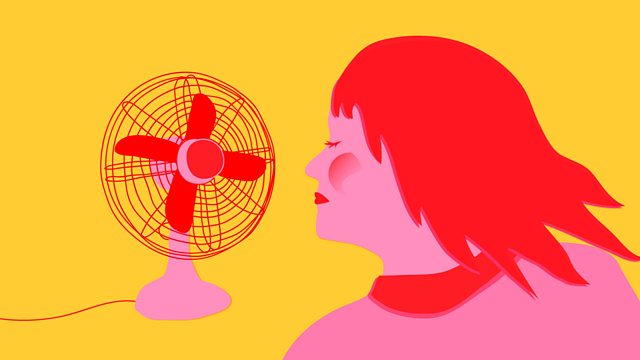 HRT shortages, Asylum-seeking women and destitution, Long-term relationships
The duo behind podcast Dirty Mother Pukka discuss long-term relationships; a new report claiming that government policy is making asylum-seeking women destitute.
Last week we discussed the shortages of menopause treatment drug HRT, which began in late 2018. This week, the Royal College of Obstetricians and Gynaecologists have said they are 'very concerned' about women buying HRT products from unregulated online sites. Some sites were found to be selling products at four times the NHS price. Dr Sarah Jarvis, clinical director of patientacess.com, offers advice to HRT users in light of the shortages.
Anna Whitehouse and Matt Farquharson are the duo behind the comedy podcast, Dirty Mother Pukka They have a new book out, Where's My Happy Ending? where they discuss the trials, tribulations & rewards of relationships and family life.
A new report published by the charity Women for Refugee Women claims that women who have fled rape and other sexual violence in their country of origin are being made vulnerable to further abuse in the UK because of government policy which makes them destitute. The report contains the stories of over 100 asylum seeking women. We hear from one of them and Jane speaks to human rights activist, Natasha Walter, founder of Women for Refugee Women.
Friendship can be one of the most powerful and important aspects of any woman's life. We explore what sisterhood means to different women at different points in their lives. Kenyera Boothe and Rachel Musekiwa are 19 and are best friends. They both grew up in foster care.
Presenter: Jane Garvey
Interviewed guest: Dr Sarah Jarvis
Interviewed guest: Ana Whitehouse
Interviewed guest: Matt Farquharson
Interviewed guest: Natasha Walter
Interviewed guest: Kenyera Boothe
Interviewed guest: Rachel Musekiwa
Producer: Lucinda Montefiore
Last on
Refugee Women - Information and Support
HRT - Information and Advice
Broadcast

Podcast
Women's voices and women's lives - topical conversations to inform, challenge and inspire.