Main content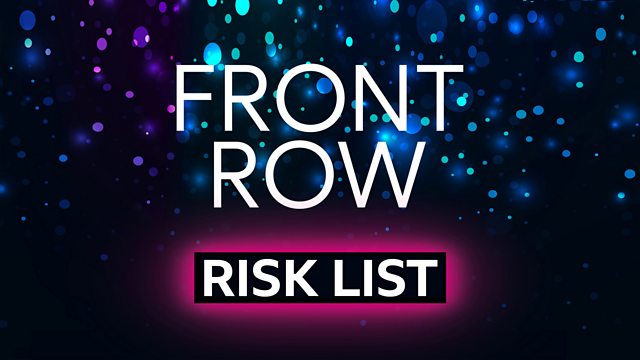 Front Row Risk List: The ten riskiest artworks of the 21st century
Our panel compare reputational, personal, financial and physical risk to find the ultimate risky artworks made since 2000
In the finale of Front Row's Risk season we'll be debating the biggest creative risk takers as we reveal the Front Row Risk List – the 10 riskiest artworks of the 21st century.
From putting your reputation on the line to putting yourself in physical danger - we look at the ways artists have used risk in their work., and ask is it always a good thing to risk offending people, and how does gender play a role in what's risky?
To discuss and reveal the list our panel are: artist and activist, Scottee, film and TV critic and columnist Ellen E. Jones, founder of Wakey and author of Outspoken Deborah Coughlin, author and cultural commentator Will Self and presenter of Saturday Review Tom Sutcliffe.
They'll join Stig in the Radio Theatre for a live show in front of an audience in a special extended programme.
Presenter Stig Abell
Producer: Hannah Robins
Last on
Broadcast