Main content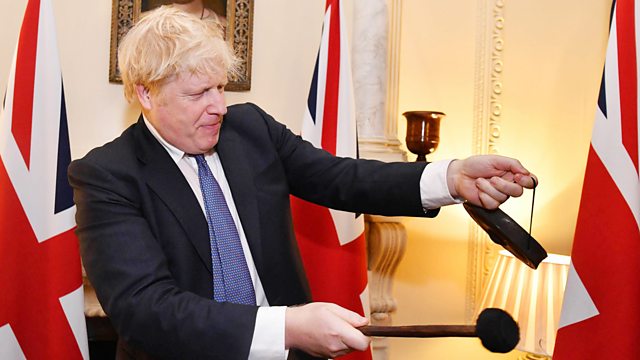 Has No 10 called time on media scrutiny?
Boris Johnson is accused of avoiding journalists and making his own videos
Broadcasters have complained after Boris Johnson's "address to the nation" on the eve of Brexit was made by Downing Street's PR team and not recorded by journalists. Meanwhile, a group of political journalists walked out of Number 10 after senior reporters claimed they had been barred from an additional press briefing. Also in the programme, the government announces a public consultation on whether non-payment of the TV licence fee should remain a criminal offence.
Amol Rajan is joined by Michael Crick, Mail Plus political correspondent, Jay Davies, Getty Images Director of News Photography and Claire Enders, founder of Enders Analysis.
Producer: Richard Hooper
Image shows Boris Johnson banging a gong to mark the UK's departure from the EU, in a photo taken by Downing Street's official photographer at an event journalists were excluded from