Main content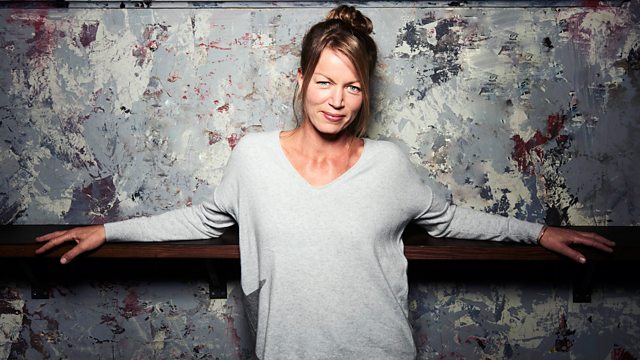 Movie-tones
Join Verity Sharp for the late-night showing. Expect weird and wonderful cinematic sounds from Bobby Krlic, Mica Levi and Michael Lightborne.
To mark the 92nd Academy Awards we feature some of the weirder and more wonderful film music of the past twelve months, including from Mica Levi and Bobby Krlic (aka The Haxan Cloak).
Expect the arthouse, the B-Movie, and the experimental, rather than the superhero blockbuster. Hip-hop collective Clipping glean inspiration from a vampire flick, recordist Michael Lightborne opens the door to the dusty cinema projection booth, and rapper Shunaji escorts us to a midnight movie.
Also tonight, Verity Sharp has new material from composer Olivia Louvel, a fresh remix from producer Loraine James, and reissued classic cuts from trumpeter John Hassell and electronic duo Plaid.
Produced by Jack Howson.
A Reduced Listening Production for BBC Radio 3.
Last on
Music Played
Michael Lightborne

Making Up The Thing

Sounds Of The Projection Box.
Gruenrekorder.

Hildur Guðnadóttir

Bathroom Dance

Joker (Original Motion Picture Soundtrack).
Watertower Music.

Mica Levi

Honguitos

Monos (Original Motion Picture Soundtrack).
INVADA Records.

Bobby Krlic

Gassed

Midsommar (Original Motion Picture Soundtrack).
MILAN.

Wild Cat Strike

&

Loraine James

Rhubarb Nostalgia (Loraine James Remix)

Rhubarb Nostalgia (Loraine James Remix).
Small Pond.

Finn Loxbo

&

Karin Johansson

Nook

Anon.

Que vamos al lago: Charango, woman and man

Mountain Music Of Peru - Volume II.
Smithsonian Folkways.

Three Cane Whale

Crooked Bank

Uboa

Epilation Joy

The Origin Of My Depression.

Olivia Louvel

A Woman Artist Not Deprived

SculptOr.
Cat Werk Imprint.

Made to Break

Aäton (For Orson Wells)

Satoshi Ashikawa

Still Space

環境音楽 = Kankyō Ongaku (Japanese Ambient, Environmental & New Age Music 1980 - 199.
Light In The Attic.

Adam Bohman

Midnight Movie

Bunhill Row.
Paradigm Discs.

Michael Lightborne

The Electric

Sounds Of The Projection Box.
Gruenrekorder.

Shunaji

Fellini (feat. Emiko)

Midnight Movie.
Solo Recordings.

Anon.

Khmou. chant de femmes/women's song

Musique Du Laos.
Maison des Cultures du Monde.

Sombat Simla

Posai

Master of Bamboo Mouth Organ: Sombat Simla [Isan, Thailand].
the-concrete.

Hermeto Pascoal

Quadrilha Na Roça

Hermeto Pascoal E Sua Visão Original Do Forró.
Scubidu Music.

Captain Beefheart

Old Folks Boogie

Magneticism II - The Best Of Captain Beefheart & His Magic Bands Live In The USA.
Viper.

Plaid

Housework (Peel Session)

Peel Session 2.
Warp Records.

Floating Spectrum

The early green outburst

A Point Between.
Temporary Residence Ltd..

Scattered Purgatory 破地獄

Antrabhava

山險峻​/​Sua​-​Hiam​-​Zun.
Guruguru Brain.

Julie Abbé

The Song Of Wandering Aengus

Numberless Dreams.
Anisogoma Records.

clipping.

Blood Of The Fang

There Existed An Addiction To Blood.
Sub Pop.

Michael Lightborne

Hyde Park Electro-Magnetic

Sounds Of The Projection Box.
Gruenrekorder.

David Lynch

True Love's Flame (feat. Jack Cruz)

The Flame Of Love.
Sacred Bones Records.

Jon Hassell

Manga Scene

Listening To Pictures.
Ndeya.

Michael Lightborne

The Noise

Sounds Of The Projection Box.
Gruenrekorder.
Broadcast