Main content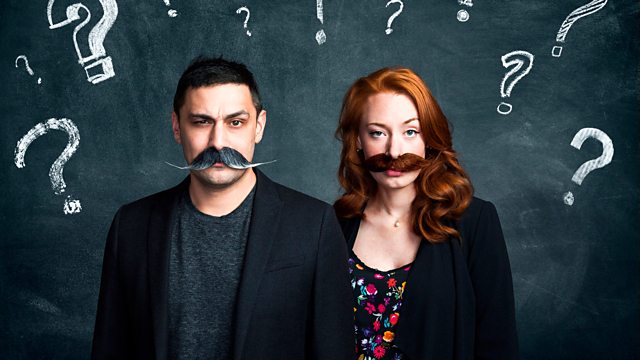 The Golden Secret
How do you make gold? A trou-bling mystery for Rutherford and Fry
"How do you make gold?" asks curious listener, Paul Ruddick.
Inspired by the promise of riches, Hannah and Adam embark on a mission to discover the origin of gold. It's a tale that takes them from the clandestine codes of Aristotle to the alchemy of Isaac Newton, alongside materials scientist Mark Miodownik.
They boldly go into the cosmos with astronomers Lucie Green and Andrew Pontzen, to learn what happens in the most exotic areas of space. By the end one thing is for sure - you'll never look at your gold jewellery in quite the same way again.
Presenters: Hannah Fry, Adam Rutherford
Producer: Michelle Martin
Why do you see faces in unexpected places?
Podcast
Science sleuths Dr Adam Rutherford and Dr Hannah Fry investigate everyday mysteries.