Main content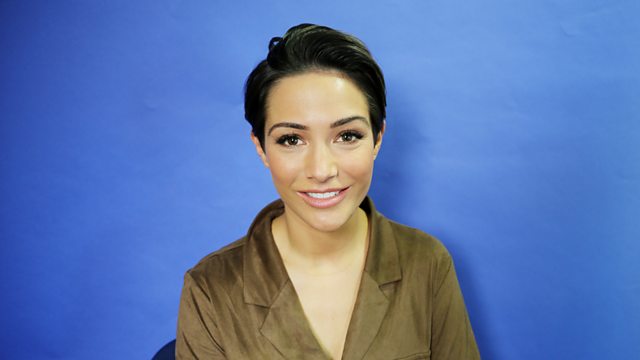 Frankie Bridge, Women's Liberation 2020, 'The Gift'
Frankie Bridge talks mental health; Why hold a Women's Liberation conference 50 years after the first?; and, Janice Okoh and Dawn Walter on 'The Gift'
Frankie Bridge is best known as one fifth of 'The Saturdays' and outside of music has established herself as a TV presenter & digital influencer. She became a Mind ambassador after opening up about her experiences of anxiety, depression and panic attacks, after her hospitalisation in May 2012. Having initially dealt with these issues in silence, she now sees that asking for help can save your life. She talks to Jane about her new book OPEN which features practical guidance and advice from the psychologist and psychiatrist who helped her.
Fifty years on from the first Women's Liberation Conference in 1970, Women's Place UK organised one last weekend. 900 women gathered to discuss ending violence against women and sex discrimination and to defend women only spaces and single sex services. We hear from some of the women who were there and Professor Sophie Scott and journalist, Helen Joyce discuss what they hope the event will achieve.
And, Janice Okoh's new play 'The Gift' is directed by Dawn Walton and was inspired by the story of Sara Forbes Bonetta – born Omoba Aina in 1843. A Yoruba princess, Sara was taken into slavery, released to the Lieutenant-Commander of the HMS Bonetta, then offered as a gift to Queen Victoria. The play is set in both 1862 and the present day, and explores themes of cross-racial adoption, colonialism and what it means to be British. Janice Okoh and Dawn Walton join us to discuss the play.
Presenter: Jane Garvey
Producer: Ruth Watts
Last on
Broadcast

Podcast
Women's voices and women's lives - topical conversations to inform, challenge and inspire.