Main content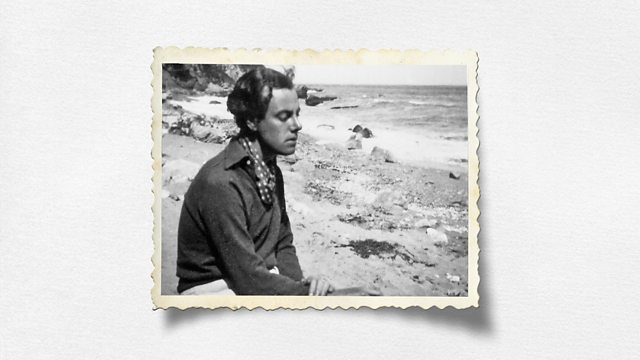 The Lonely Death of Stanley Bate
Simon Heffer explores the tragic life of Stanley Bate, enigma of English music.
It was whilst driving his car that Simon Heffer first heard some music on the radio that greatly touched him. It was a viola concerto, and Heffer couldn't believe what he was hearing. He found the work truly sublime, and not only was it a surprise that he hadn't heard this music before, but even more so was the name, Stanley Bate. Since then Simon Heffer has been keen to find out more, and this programme is a journey into the world of this enigma of English music.
A cursory glance at the limited information on Stanley Bate will bring up luminaries of the musical world including the famed teacher Nadia Boulanger, composer Ralph Vaughan Williams, music critic and composer Virgil Thomson, and the list goes on and on. Although he was older than Benjamin Britten, Bate began his studies at the Royal College of Music after Britten, with Vaughan Williams, Arthur Benjamin, Gordon Jacob and R.O. Morris as his teachers. After a period in Paris with Boulanger, a spell in Berlin with Hindemith, and before World War Two, Bate had a highly successful career - particularly as a composer of ballet, collaborating with the likes of Marie Rambert and Ninette de Valois. Yet all of this was to change, and with the onset of war he moved with his wife, the composer Peggy Glanville Hicks, to Australia and then on to the USA. Although there were more successes to come, with music performed at Carnegie Hall, and then once back in the UK eventual broadcasts on the BBC, Bate's career was never to regain its pre-war position. There were further complications to his story as well, personal ones, including a breakdown and periods of depression, alcoholism, and also issues around his sexuality. Then came his early death. Did he take his own life as composer Ned Rorem suggested? If so, why?
Simon Heffer lifts the veil on this composer who, as a student, won nearly all the awards available at the Royal College of Music. He begins with meeting conductor Stephen Bell, whose recording of the Bate Viola Concerto made such an impression. Heffer is joined by the composer Joseph Horovitz who remembers meeting Bate, and also by musicologist Suzanne Robinson whose biography of Peggy Glanville Hicks has shone a light into the murky personal world and career of Stanley Bate. Heffer also goes in search of music by Bate being performed and explored now, and joins Emily Gray and Timothy Salter to explore some songs they're planning to record. There is also archive footage from others who knew Stanley Bate, including from Peggy Glanville Hicks and composer Paul Bowles, originating from A Modern Odyssey by Juniper Films, directed by John Tristram and James Wilson.
Produced by Luke Whitlock for BBC Wales
Image c/o Peggy Glanville Hicks Collection (Box 29, Glanville-Hicks Papers, MLMSS 6394, State Library of New South Wales, Sydney)
Last on
Broadcasts