Main content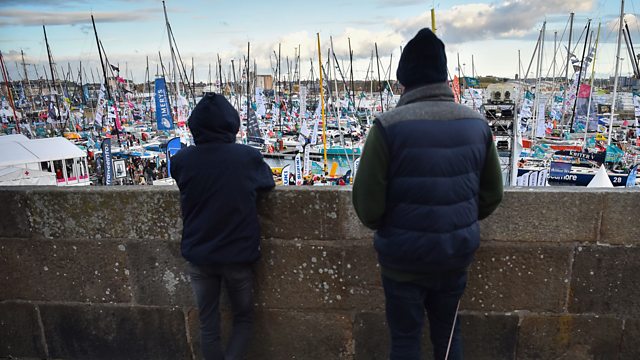 Baffled in Brittany
Brexit isn't making the political weather in Brittany. Our correspondent encounters Gallic shrugs, indifference and sheer bafflement at the UK's divorce from the European Union.
In Brittany there's been some concern about how the UK's long goodbye to the European Union will affect it's fishing fleets. Last weekend France reminded Britain that the UK exports most of its fish production to EU countries. Post-Brexit negotiations about fishing rights, security arrangements and a host of other issues promise to be far from straight forward. But Julia Langdon finds many people in the historic port of St Malo are not that bothered about what's just happened on the other side of the channel. They have – as it were - other fish to fry.
Two guards who worked at a prison in Yaroslavl, north east of Moscow, were jailed last month for abusing an inmate. Despite official claims that Russian penitentiaries are cleaning up their act, prisoners, their relatives and human rights activists tell a very different story. Oleg Boldyrev investigated another recent case.
The Naga, a Tibeto-Burman people made up of dozens of different tribes, inhabit the mountainous borderlands of India and Myanmar. Administered by the British from the middle of the 19th century until after WW2, at least 200,000 Naga have since died fighting for an independent homeland. Although an official ceasefire was signed in 1997, there's still sporadic fighting between the Indian Army and Naga rebel groups. Antonia Bolingbroke Kent sensed the tension in a remote village straddling the Indo-Myanmar border.
In a small village in western Cameroon a martial arts academy has become a Mecca for local youth. With a judo area, boxing ring and top quality instructors it is a hive of activity in an otherwise sleepy rural community. Zak Brophy was made to sweat for the story when he visited but as a reward his boxing coach took him to meet his dad.
A spate of deadly bear attacks in Romania has raised fears that the number of Europe's largest protected carnivore is getting out of hand. Fatal encounters between bears and humans have become disturbingly common. Many believe the steep increase in the bear population is down to a 2016 ban on trophy hunting by environmentalists. But Jeremy Bristow discovered that the bears are far from the only danger in Romania's forests.
Last on
Broadcast