Main content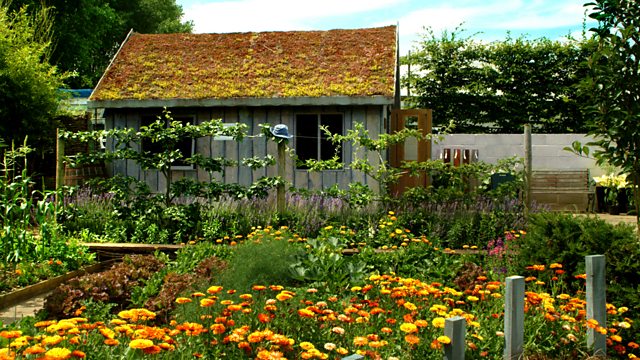 The Cotswolds
Peter Gibbs and the team are in the Cotswolds answering the audience's questions.
Peter Gibbs and the team are in the Cotswolds. Pippa Greenwood, Chris Beardshaw and Chris Thorogood are on hand to answer questions from the green-fingered audience.
This week, the panellists recommend what to plant in steep beds, solve a few pest-related mysteries and discuss what they'd like their gardening legacies to be.
Aside from the questions, Matthew Pottage is at RHS Wisley chatting to Environmental Scientist Tijana Blanusa about the virtues of deciduous and evergreen trees when it comes to tackling air pollution.
Producer: Dan Cocker
Assistant Producer: Jemima Rathbone
A Somethin' Else production for BBC Radio 4
Plant List
Questions and timecodes are below. Where applicable plant names have been provided.
Q – I have a giant Gunnera which is rapidly outgrowing its space – what should I do with it?
(2 minutes)
Q – I have very steep south facing beds with a clay soil. Could the panel suggest some plants to fill these beds?
(5 minutes 40 seconds)
Chris Beardshaw – Geranium sylvaticum 'Mayflower'
Persicaria
Lamium orvala
Polystichum
Osmunda
Q – I've tried to grow red cabbage but they always end up as little marbles on top, despite being able to grow other Brassicas with no problems. What am I doing wrong?
(9 minutes 44 seconds)
Q – I have a 17-year-old Daphne bholua which is now 14ft (4.2m) high. It has recently grown babies around the base which appear to have died – what has happened?
(13 minutes 30 seconds)
Feature
(18 minutes 17 seconds)
London plane (Platanus x acerifolia)
Thuja
Ornamental cherry tree (Prunus serrulate)
Q – We have a lot of Ash trees in this area; given that many of these will die in the next year or so due to Ash Dieback, would you suggest replacing them with another tree species or have them removed to recreate the open spaces which existed 30 years ago?
(24 minutes)
Chris Beardshaw – Acer campestre (Field maple)
Red oak (Quercus rubra)
Q – I have a vine which I made into wine two years ago. Last year however, 90% of the fruit was mouldy and black; could the panel identify what has happened? And how can I overcome the problem?
(27 minutes 54 seconds)
Q – My freshly grown new potatoes, when cooked, stay hard on the inside and disintegrate on the outside – what is happening?
(35 minutes 41 seconds)
Q – What do the panel hope their gardening legacy will be?
(37 minutes 43 seconds)