Main content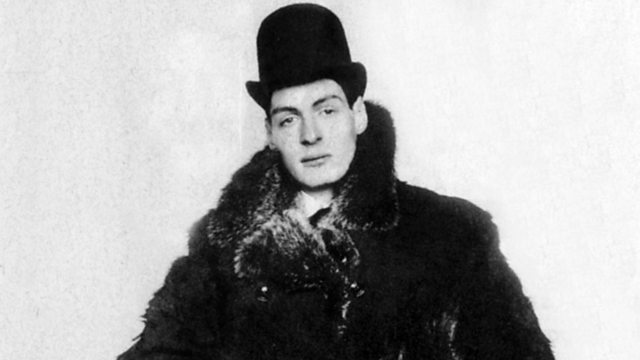 Ross Sutherland traces the extraordinary life of Arthur Cravan. Father of performance art and surrealism, Cravan's strange life is the ultimate art enigma.
Ross Sutherland takes us to the birth of modern art as he traces the extraordinary life of Arthur Cravan. Cravan's anarchic art heralded Dada , surrealism, situationism, punk rock and alternative comedy. His whole life was an extravagant show and his influence spreads right across the 20th century.
Cravan went through life using multiple mysterious personas. He was the nephew of Oscar Wilde, a boxing champion, a notorious art critic, a scandalous performer, a deserter, the husband of modernist poet Mina Loy, and was pursued by the CIA.
This mystery story, led by writer Ross Sutherland, tracks across twenty countries as Cravan's outlandish persona shifts between incarnations. Ross's journey leads him to Cravan's greatest riddle of all - his disappearance in the Gulf of Mexico.
In this episode Ross investigates Cravan's mutiple personas, to find out what lay beneath.
This programme contains very strong language.
Writer and Presenter: Ross Sutherland
Produced for the BBC by Melvin Rickarby
Music by Jeremy Warmsley
Excerpt from Cravan's Weird Seance courtesy of Daniel Oliver