Main content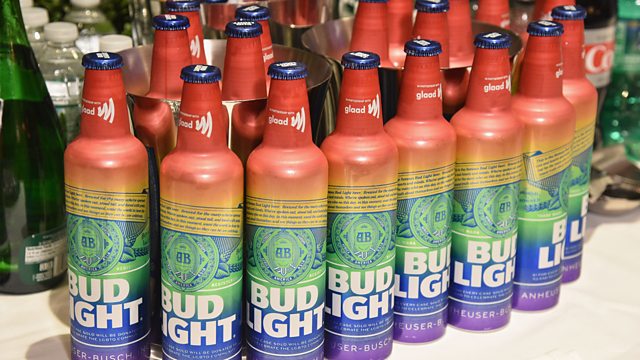 Get woke or go broke?
The Economist's Philip Coggan asks whether businesses are serious about getting woke or whether it's all smoke and mirrors and merely designed to part us with our money.
When you buy your trainers, do you want to make a political statement? Businesses want to attract consumers by advertising their commitment to liberal causes like diversity and tackling climate change. It is a phenomenon known as woke capitalism. But is it a welcome sign that multinationals are becoming socially responsible? Or is it just the latest trick by business to persuade us to part with our cash, and a smokescreen to disguise the reluctance of many companies to pay their fair share of taxes? The Economist's Philip Coggan asks whether it's a case of getting woke or going broke.
Contributors:
Dr Eliane Glaser - author of Get Real: How to See Through the Hype, Spin and Lies in Modern Life
Dan Mobley - Corporate Relations Director, Diageo
Saker Nusseibeh - Chief Executive at Hermes Investment
Anand Giridharadas - author of Winners Take All: The Elite Charade of Changing the World
Kris Brown - president of Brady United, a gun violence prevention organisation
Abas Mirzaei - Professor of Marketing at Macquarie Business School
Doug Stewart - Chief Executive of Green Energy UK
Producer: Ben Carter
Editor: Jasper Corbett
Last on
Broadcasts