Main content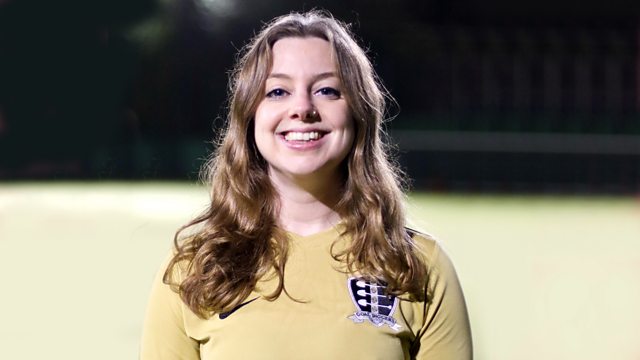 My Name Is... Beth
Beth Miles is a football fan, but why is it that a top male player has yet to announce he is gay? What, she asks, can men's football learn from the open and inclusive women's game?
Women's football is as popular as it has ever been. The success of England's Lionesses at the 2019 World Cup led to a huge rise in the status of the women's side of the game and many of the players are as well known well-known as the men. But one thing sets the two sides of the sports apart - the profile of LGBTQ+ players. Despite constant rumours, there has yet to be one male player who has publicly declared that he's gay while playing in the Premiership.
Beth Miles, who plays for Goal Diggers FC, a team whose ethos is to make football accessible to all women and non-binary people, where a lot of the members are part of the LGBTQ+ community wants to know why it is that male footballers still feel that they can't be honest about their sexuality, asking what it is about the open and inclusive women's game that the men's game needs to learn from.
There have been and are still frequent reports of have been a number of recent homophobic incidents at matches and she explores why it is that football still attracts these attitudes . A, are traditional attitudes around masculinity to blame? She speaks to Keegan Hirst, a Rugby League player from West Yorkshire who came out in 2015 and is still playing. He tells her about his life now and how he gives talks to young footballers about being a gay man in such a 'tough masculine' sport.
Beth, who's been a football fan since she was a girl, meets two friends at a Women's Super League game to find out from fans why it is that women's matches are so attractive to fans, and also why being an openly gay player in women's football is simply an accepted part of the modern game.
Last on
Broadcasts