Main content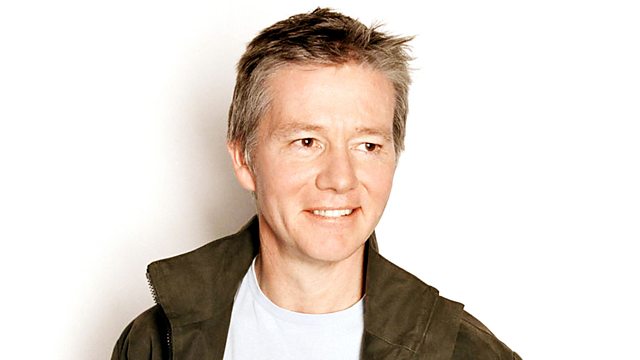 Programme 3, 2020
Northern Ireland plays the South of England in the notoriously challenging cryptic quiz, with Tom Sutcliffe in the chair
If you're a regulator with no real powers, a bureaucrat who's anonymous and unaccountable, or someone who's drunk - in what sense might you sympathise with Samson in Gaza?
This and other baffling puzzles await the panel in Round Britain Quiz, in which the Northern Ireland pairing of Paddy Duffy and Freya McClements meet the South of England's Paul Sinha and Marcus Berkmann for the first time this season. Tom Sutcliffe is in the chair, and will be deciding how many points to award to the teams, depending on how much help they've needed in unravelling the solutions.
There's the usual scattering of question ideas suggested by listeners to the programme, and Tom also has the answer to the teaser question he asked at the end of the previous edition.
Producer: Paul Bajoria
Last week's teaser question
Last time Tom asked:
The environmental adventures of a spiritual guru; a precipitous little vehicle; Josephine's feline band; and a possible miniature version of a satirical magazine - where were they all to be found in the 1970s?
Well done if you spotted that these were clues to now-forgotten Hanna-Barbera cartoon series of the 70s, shown on children's TV in the UK.
A spiritual guru might be Yogi, and Yogi's Gang was an animated series with an environmental theme in which Yogi Bear and a group of friends went around bringing evil polluters down to size.
The precipitous little vehicle gives us Speed Buggy.
Josephine's feline band is Josie and the Pussycats, a series about a female pop group. There was a follow-up series entitled Josie and the Pussycats In Outer Space.
Finally the miniature version of a satirical magazine might be Inch-High Private Eye.
There'll be another teaser at the end of today's quiz.
Questions in this programme
Q1  What's needed to transform a matrimonial promise into Lincoln's faithful canine, Aschenbach's last resort, and the Queen of Carthage?
Q2  If you're a regulator with no real powers, a bureaucrat who's anonymous and unaccountable, or someone who's drunk, in what sense might you sympathise with Samson in Gaza?
Q3 (Music)  What makes these musical pieces essential?
Q4  Someone called Michael was inspired by a Humphrey Bogart film. Someone called Robbie was inspired by an American jazz saxophonist. Someone called Stefani was inspired by a Queen song. Who was inspired by two members of a 1960s British R&B band and a horse in a TV sitcom?
Q5 (from Dudley Hilsden)  How might the following lead you reluctantly to a 13th century Watergate: a son of a knight who may have warned of an impending Parliamentary disaster; a Lieutenant-Colonel from Scotland remembered in Northern Ireland; a broadcaster on Radio Hamburg; and a Number Three with a Kipling connection?
Q6 (Music)  Which of these would you want fighting your corner?
Q7  When and why could you once have encountered: a President plotting in Virginia; a Communist revolutionary in a French kitchen; a Bundeskanzler serving drinks in a disco; and a pontiff standing outside one?
Q8  If Blondie's second begat Indiana's first; a French lexicographer's second begat a Canadian novelist's first; and a pair of British Post-Impressionists' second begat a VC's first - which relation of Cuchulainn won the Formula One World Championship?
This week's teaser question
There's an indefinite reason why you might:
assign a large quantity,
gather a team for a sea voyage,
confront what you are charged,
and bear witness to something challenging.
Can you explain?
Don't write to us: there are no prizes, but the solution will be revealed next time.