Main content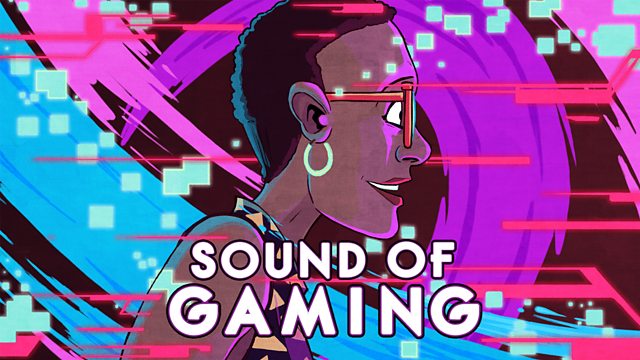 Finding the heart of sound
Exploring music written for video games, plus Horizon Zero Dawn composers The Flight talk about how creating and experimenting with new sounds can bring a game score to life
Jessica Curry has the latest and greatest music for video games.
Composing duo The Flight have been behind the scores for Alien: Isolation, Assassin's Creed Odyssey and the Ivor Novello winning Horizon Zero Dawn, which really push the sonic boundaries of how games music can sound. Alexis Smith from the Flight joins Jessica in the studio to talk about how you collaborate on a game and why creating and experimenting with new sounds and instrumentation, from harmonica orchestras to analogue robots, can bring a game score to life.
Plus Jessica has a eclectic and surprising mix of musical treats from games, including music by American singer Rhiannon Giddens, an epic opera boss from Nier: Automata and a classic track from the world's most famous - and certainly fastest - hedgehog, Sonic.
Get in touch - email soundofgaming@bbc.co.uk
Greg Edmonson - Nate's Theme (Uncharted: Drake's Fortune)
Rhiannon Giddens/Daniel Lanois - Mountain Hymn (Red Dead Redemption II)
David García - The Seed of the Name (Arise: A Simple Story)
The Flight - A Wanderer's Work (Horizon Zero Dawn)
The Flight - A Resplendent Soil (Horizon Zero Dawn)
The Flight - Territory of None (Horizon Zero Dawn)
Jared Emerson-Johnson - Ted E. Bear's Mafia-Free Playland And Casino (Sam and Max Save the World)
Masato Nakamura - Sonic the Hedgehog: a Symphonic Suite
Philip Sheppard - Little One (Detroit: Become Human)
Keiichi Okabe - A Beautiful Song (NieR: Automata)
The Flight - Hills of Attika (Assassin's Creed Odyssey)
The Flight - Athens, Birthplace of Democracy (Assassin's Creed Odyssey)
The Flight - Ash Hills (Assassin's Creed Odyssey)
The Flight - Beads Fall on Bronze (Horizon Zero Dawn)
The Flight - Legendary Animals (Assassin's Creed Odyssey)
Kan R. Gao - To the Moon - Main Theme
Podcast
Join Jessica Curry on an adventure into the exhilarating, joyous world of video game music