Main content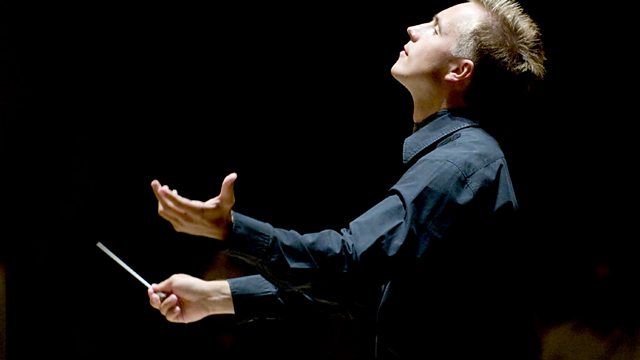 Petrenko's Mahler cycle begins
Vasily Petrenko conducts the Royal Liverpool Philharmonic Orchestra in music by Webern, arrangements of Schubert's songs with baritone Benjamin Appl and Mahler's epic Symphony No.1.
Vasily Petrenko starts his year-long voyage through Gustav Mahler's symphonies at the beginning, with his first symphony. The piece opens with the dawn of time itself and ends by practically blowing the roof off! Meanwhile, Mahler's disciple Anton Webern evokes the sweetest of dreams in the blissful Im Sommerwind. In between, baritone Benjamin Appl joins the orchestra once again to explore the tender, deeply romantic songs of Franz Schubert.
Anton Webern: Im Sommerwind
Franz Schubert arr. Jackson: 'Die Forelle' (The Trout)
Franz Schubert arr. Webern: 'Du bist die Ruh'
Franz Schubert arr. Brahms: 'Geheimes'
Franz Schubert arr. Reger: 'Am Tage aller Seelen'
Franz Schubert arr. Liszt: 'Erlkönig'
Mahler Symphony No.1
Benjamin Appl, baritone
Royal Liverpool Philharmonic Orchestra
Vasily Petrenko, conductor
Live from Liverpool Philharmonic Hall
Featured in...
We broadcast more live and specially-recorded concerts and opera than any other station.