Main content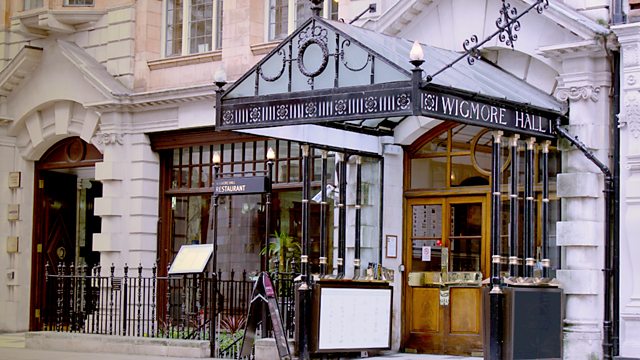 Spohr and Schubert Octets
The Nash Ensemble perform a programme of colourful chamber music including the youthful Rossini's String Sonata No. 1 and octets for wind and strings by Spohr and Schubert.
From Wigmore Hall in London, the Nash Ensemble perform colourful chamber music from the early 19th century. The first of the pre-teen Rossini's jolly string sonatas precedes a pair of octets for wind and strings. Spohr's includes a set of variations on Handel's 'Harmonious Blacksmith' theme, and Schubert's genial Octet, the longest chamber work he wrote, is an hour of inspired melody and endlessly inventive scoring.
Recorded on Saturday and presented by Martin Handley.
Rossini: Sonata No. 1 for strings in G major
Louis Spohr: Octet in E major Op.32
c.8.10pm
Interval music from CD
Marchenerzahlungen Op.132
Nash Ensemble
c.8.20pm
Schubert: Octet in F major D.803
Nash Ensemble
Featured in...
We broadcast more live and specially-recorded concerts and opera than any other station.