Main content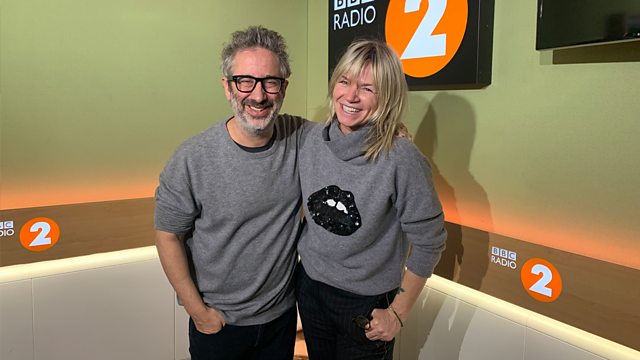 David Baddiel
Wake up and embrace the day with Zoe Ball and the team. David Baddiel chats to Zoe about his UK tour Trolls: Not The Dolls plus the QI Elves return for The Why Workshop.
Wake up and embrace the day with Zoe Ball! Comedian David Baddiel chats to Zoe about his new one-man show Trolls: Not The Dolls and his Sleeping With... podcast to help insomniacs.
It's The Why Workshop, and Zoe quizzes the QI Elves with more wonders and ponders, including your questions. Alex Bell and Jack Chambers tell us why yawns are contagious and why a group of Zebra's are called a dazzle!
Along with Tina Daheley on news, Richie Anderson on travel and Mike Williams on sport, Zoe and the team have the best start to your morning. With celeb guests, quizzes, headlines, tunes chosen by listeners and more music that you can shake a glitterball at!
There's also a daily Pause For Thought from Sara Joseph and a Show and Tell from 9 year old Mya, as Zoe entertains the nation with fun for the family!
Pause For Thought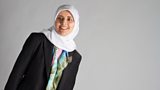 From Sarah Joseph, Editor of a Muslim lifestyle magazine:
I am pleased to share some really joyous news.  Many of my pauses over the years have detailed some of the enormous trials and tribulations faced by my daughter as she has struggled through multiple hospitalisations, remissions, and relapses, fighting a life-threatening illness.

It has been quite the journey, and metaphorically - a truly mountainous climb!

Well, last month metaphor became reality, as our daughter got to the top of Mount Kilimanjaro – the highest freestanding mountain in the world! She climbed right to the top of those 19341ft!
It felt like an absolute miracle!
Even just a few short years ago, her long-term illness had left her so weak, that she couldn't even climb stairs. I would sit by her side to minimise all movement on her part, not wanting her to expend any energy.
Gradually, step-by-step, she climbed the slow and painful mountain of recovery. There were days when I thought she wouldn't make it, but she did. Days when it was hard to keep hope alive, but we did… slowly-slowly, one tiny step at a time.
Now on Mount Kilimanjaro the guides would say to the trekkers: 'Polay, polay' – slowly, slowly. They would discourage them from rushing… because, like her illness, the mountain is conquered one step at a time. Also, like her illness, her trek up Kilimanjaro was far more eventful than I could have imagined…
The weather was unseasonably bad.
One of the porters collapsed with a hypoglycaemic attack, and had a seizure on the mountain for over 45 minutes. Terrifyingly for me, my daughter's own hypo had been caught just 30 minutes before the porter had collapsed. Many of her fellow climbers on the trek had to be carried off the mountain. She reached the top just as a huge electrical and snowstorm hit the summit.
But she did it! And I find myself smiling about it all the time!
Although by nature I am an optimist, I confess that it has been hard to keep hope alive these past seven years—even with faith to carry me. But I reckon miracles do happen – they take a lot of hard work, and they may happen slowly-slowly, but eventually, light does burst through the darkness. And it is just glorious when it does!