Main content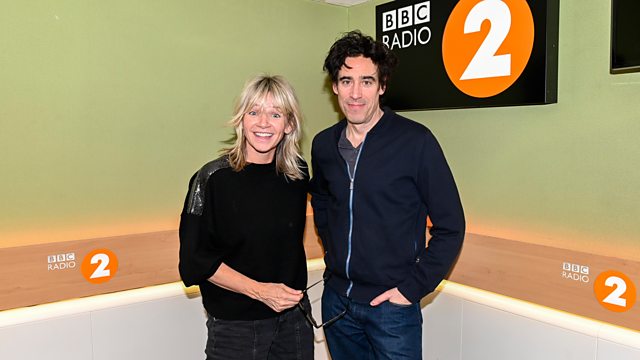 Stephen Mangan
Wake up and embrace the day with Zoe Ball and the team. Zoe chats to Stephen Mangan about the return of Portrait Artist of the Year and listener Ryan plays The 5 Star Biz Quiz.
Wake up and embrace the day with Zoe Ball! Stephen Mangan chats to Zoe about the return of Portrait Artist of the Year on Sky One.
Plus listener Ryan tests his showbiz knowledge in The 5 Star Biz Quiz for a chance to come and watch the Radio 2 Breakfast Show tomorrow.
Along with Tina Daheley on news, Richie Anderson on travel and Mike Williams on sport, Zoe and the team have the best start to your morning. With celeb guests, quizzes, headlines, tunes chosen by listeners and more music that you can shake a glitterball at!
There's also a daily Pause For Thought from Krish Kandiah and a Show and Tell from 11 year old Liv as Zoe entertains the nation with fun for the family!
Pause For Thought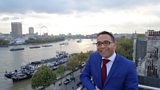 From Krish Kandiah, founding director of a national charity:

I don't like failing anything, but I had to accept I had totally failed this test. In fact, I had failed it three times. That's why this week I found myself sitting in a hospital waiting room staring into space. The nurse had put drops in my eyes to dilate my pupils and I looked like I was high on some illicit substance, or some sort of zombie mutant.
Having been told I couldn't read or use my phone, I waited impatiently for the consultant to check my apparently faulty peripheral vision. I wasn't the only person in the waiting room feeling weird, nervous, frustrated – and a failure.  There was, you might say, a bit of an atmosphere. 
However, I couldn't help but be incredibly impressed by the way the hospital staff handled this strange situation. Without exception they treated everyone with respect and sensitivity. They were patient even though it was busy, cheerful despite the pressures, and offered eye contact even though most of us were visually impaired.
Jesus is my ultimate example of compassion and patience. He offered dignity to all. And he was brilliant at spotting people on the periphery of society. He made time for the marginalised, the misfits and the sick. He knew their names, their anxieties and their deepest needs.  He welcomed those who society had made to feel like failures. 
Jesus told his followers:  When you give a banquet, invite the poor, the crippled, the lame, the blind, and you will be blessed.
I love it when the fostered children I work with experience this kind of radical hospitality. To many their needs are invisible and their histories and anxieties are inconsequential. They can remain on the periphery of society for a long time until someone takes time to notice them and give them the VIP welcome all of us need.  
Just as we appreciate it when others make an effort to really see us, I believe we can offer that same radical life-changing attention to others. The awkward eyeball prodding, waiting around and bright lights I experienced this week were a small price to pay for a timely reminder to make sure my own peripheral vision really was in order.