Main content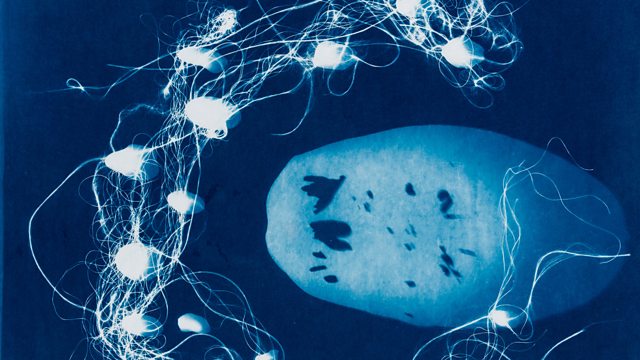 The Algorhythms of Epilepsy
Susan Aldworth is working on a new kinetic art work, tapping into the experiences of people living with epilepsy. We follow her progress from idea to installation to opening night.
One in a hundred people in the UK have epilepsy - a secret and stigmatised condition.
Acclaimed artist Susan Aldworth has spent much of the past ten years working with neuroscientists and people with epilepsy to find out about the experience within the brain - and give it form outside.
A new technology called opto-genetics, still at an experimental stage, is a form of gene therapy that uses naturally occurring light-sensitive proteins, together with a device implanted in the brain, to monitor and stop some types of epileptic seizures.
As part of the project, scientists have turned to Aldworth to explore some of the personal and ethical issues around this potential treatment, also giving a voice to those who live with the debilitating and often lethal condition.
One hundred people living with epilepsy have written their testimonies, and for the past six months they have been embroidered onto items of Victorian clothing by volunteers from all over the UK. The underwear is then to be attached to a clunky moving pulley system which will move in the patterns of neurons during an epileptic seizure.
The algorithms of an epileptic brain will be fed into a computer programme which will move motors connected to the clothes in random patterns, ending with a fit.
The noisy system of the motors and pulleys will form the soundtrack to the work over which the chilling screeches recorded from a fitting brain will soar.
Aldworth's work is part of a scientific research project called CANDO, and opens at the Hatton Gallery in Newcastle on January 18th 2020 and runs until May.
Producer: Sara Jane Hall
Music by Barney Quinton
www.susanaldworth.com
exhibition link: https://hattongallery.org.uk/fascinating-exhibitions-explore-epilepsy-and-the-science-of-optogenetics
Last on