Main content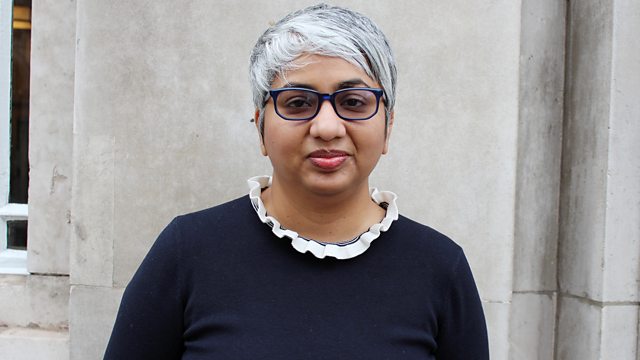 Deepa Anappara, Helen Fielding on Hemingway, Rob Doyle and Finnish literature
Journalist turned novelist Deepa Anapara discusses her debut about child disappearances in contemporary India, and Rob Doyle on his search for cheap thrills and higher meaning
Journalist turned novelist Deepa Anapara discusses her debut Djinn Patrol on the Purple Line, about child disappearances in contemporary India. She tells Mariella about writing the perspective of a 9 year old amateur detective searching for his lost schoolmates.
For a Book I'd Never Lend Helen Fielding, author of Bridget Jones's Diary, picks a perhaps surprisingly "muscular" treatise by Ernest Hemingway.
Rob Doyle on a psycho-geographic search for cheap thrills and higher meaning in Threshold - an autofictional journey of sex, drugs and metaphysics narrated by an Irish writer called "Rob" on the threshold between hedonistic youth and contemplative middle-age.
And Finnish Antti Tuomainen sends his literary postcard from Helsinki.