Main content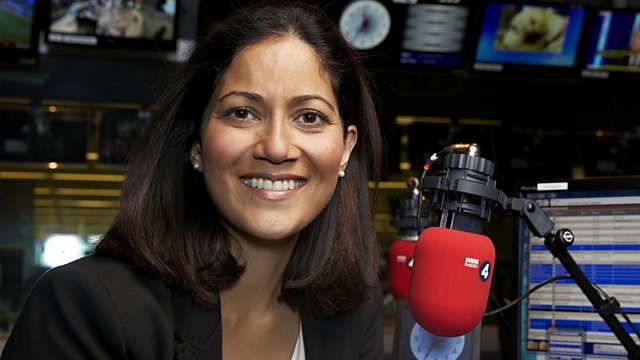 19/01/2020
Mishal Husain presents pieces on: living undocumented, a child refugee's life 85 years on, Welsh insect foods, young people and cars, and Captain Cook as Middlesbrough's talisman.
In the latest programme of the monthly series, Mishal Husain introduces dispatches from:
Vincent Ni on a Chinese man who, like him, has come to Britain and is in his mid-thirties - but there the similarities abruptly end. What does living here undocumented mean in practical terms and why does he do it?
With the approach of Holocaust Memorial Day, which this year marks the 75th anniversary of the liberation of the camps at Auschwitz-Birkenau, Adam Shaw reflects on the striking contemporary relevance of his own father's refugee status and escape from Nazi persecution in places as varied as a country estate in Northumberland and a "Lord of the Flies"-like "school" in Scotland. In a letter addressed to his father's grandchildren, he reveals how this child refugee managed to survive largely alone and ponders whether this story is as remote from our experience as we might first imagine.
Emilie Filou visits Pembrokeshire to meet the bug champions of St Davids and how an entomologist's start-up, created with her chef husband, is trying to influence how children think about what they eat. Can their bold ideas wreak a revolution in the city of the country's patron saint?
In Kent petrol-head Martin Gurdon ponders the reasons for - and implications of - today's teenagers not driving as much as previous generations.
And in Middlesbrough, Martin Vennard finds that while the town is proud of its explorer son 250 years on from James Cook's exploration of the Antipodes, it doesn't necessarily know a great deal about him. And that matters, he says, because Cook's life has significant contemporary relevance for today's Tees-siders.
Producer: Simon Coates
Last on
Broadcast