Main content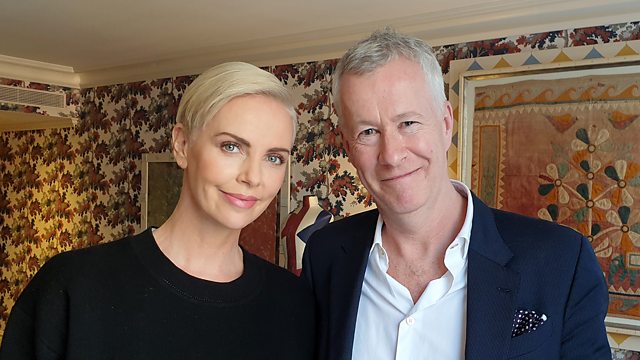 Charlize Theron on Bombshell, The Outsider reviewed, Ayeesha Menon, Independent Venue Week
Charlize Theron on playing a real Fox News presenter who exposes her CEO's sexual harassment. And Cynthia Erivo stars in new Sky police procedural The Outsider - we review.
Charlize Theron discusses her new film Bombshell, for which she's been Oscar nominated, in which she stars alongside Nicole Kidman and Margot Robbie. It tells the true story of female Fox News presenters and personnel in New York who set out to expose the CEO Roger Ailes for sexual harassment in 2016.
The street gangs of Lagos are the setting for a new adaption of Oliver Twist for Radio 4. Writer Ayeesha Menon discusses how she transposed the story to Nigeria and what parallels she saw between the refugee crisis today and Victorian London.
Police procedural and the supernatural collide in a new Sky Atlantic drama, The Outsider, based on a book by Stephen King and starring Oscar nominee Cynthia Erivo. Karen Krizanovich reviews.
Monday 27th January is the first day of Independent Venue Week which aims to promote smaller music venues. We speak to the initiative's founder Sybil Bell on why they need support.
Presenter: John Wilson
Producer: Hannah Robins
Charlize Theron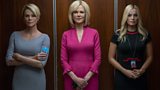 Bombshell is in UK cinemas from 17 January 2020, certificate 15.
Images:
Main image above: Charlize Theron with Front Row's John Wilson
Image to the left, from Left: Charlize Theron, Nicole Kidman and Margot Robbie in Bombshell
Image credit: Lionsgate/Annapurna Pictures
The Outsider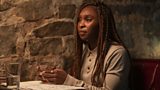 The Outsider series is available from Sky Atlantic to watch, stream or download from.
Image: Cynthia Erivo as Holly Gibney in The Outsider
Ayeesha Menon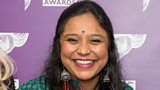 Oliver: from Lagos to London, Ayeesha Menon's three-part adaptation of Oliver Twist is on BBC Radio 4 on Sundays at 3.00pm from 19 January 2020, and on BBC Sounds.
Independent Venue Week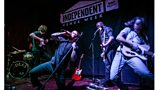 IVW runs from 27 January - 02 February 2020.
Long and Winding Road, the IVW  documentary that celebrates independent music and venues premieres at Bush Hall, London, and is streamed around the UK on 21January 2020.
Image: IDLES playing at Parr St Studios, Liverpool during IVW 2019.
Image credit: Paul Husband