Main content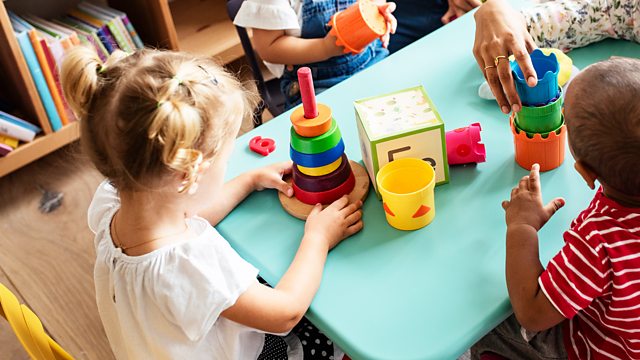 Struggling Nurseries, Locked Phones and Farm Standards
Compassion in World Farming tell us about the return of the Agriculture Bill to Parliament - what animal welfare standards will be agreed post-Brexit?
As the Agriculture Bill returns to Parliament we talk to Compassion in World Farming about the issue of Animal Welfare Standards post-Brexit.
The Government offers 30 hours of free childcare a week to parents in England. But nurseries say the funding is inadequate, and there need to bridge the shortfall results in higher fees and extra charges for parents. Alison Piper of Fir Trees Nursery School gives us her perspective and chief executive of the Early Years Alliance tells us of the impact on childcare providers.
Ofcom is proposing a ban on locked phones. They say the practice is stopping people from switching to a better network - we'll hear about the plan from one of their directors Lindsey Fussell.
And a new head of books at HMV is signalling their intent that we might be in a digital age, but traditional book sales are going to play a big part in their plans for the future. We talk to Stephen Lotinga from the Publishers Association about how paper is holding its own in a changing market.
Presented by Winifred Robinson
Produced by Kevin Core