Main content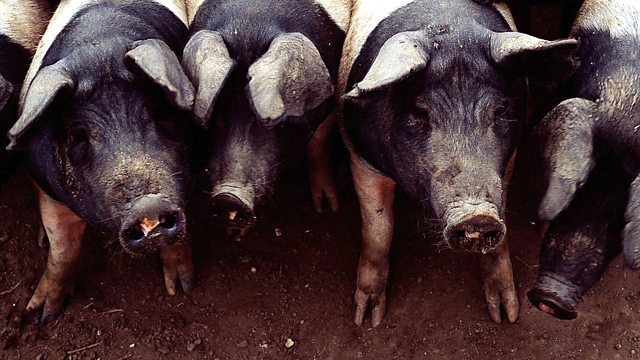 16/01/20 - The new Agriculture Bill, pig welfare and tail docking
The Agriculture Bill is back in Parliament. Charlotte Smith quizzes the secretary of state on what's changed.
The Agriculture Bill is back in Parliament. It sets out the system which will replace the Common Agriculture Policy after Brexit. The 7 year transition will start next year, so out go payments based on how much land a farmer has and in comes "public money for public goods". There have been some changes to the Bill proposed in the last Parliament: soil quality is now included as a public good, there's a plan to modernise agricultural tenancies and a 5 yearly review of food security has been introduced. Charlotte Smith quizzes the Secretary of State over the new Bill and asks about the future of DEFRA after the upcoming reshuffle.
Tail docking is a common but controversial practise on pig farms. It's done to prevent pigs biting each other's tails which can cause serious injuries. We visit a farm to find out why it's done. We also hear from a former pig vet who is now a vegan campaigner about pig welfare.
Presented by Charlotte Smith
Produced by Heather Simons
Last on
Broadcast