Main content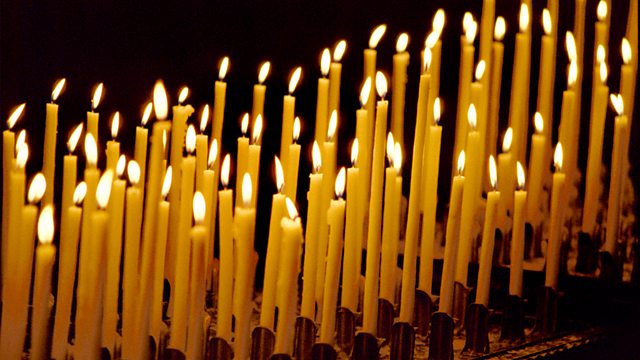 16/01/2020
A reading and a reflection to start the day, with the Rev Dr Craig Gardiner, a tutor at South Wales Baptist College.
Script:
Good morning. Over the Christmas holidays my family rediscovered an old book of optical illusions, you know those pictures where an image is hidden amidst swirling patterns of colour and you have to kind of squint to discover what is there. These visual trickeries always infuriate me; because I can never, ever see what it is they're trying to show me. Maybe we've all shared something of that frustration, if not with these particular puzzles, then with other things that some people seem to simply grasp, but we don't.
The disciples often had this problem when Jesus told them a parable or offered them a picture of the kingdom of heaven. They would take his poetic metaphors all too literally and so miss his more fundamental point. Again, and again he tells them, 'how come you have eyes to see but fail to understand what I'm trying to tell you about God.' 
Seeing the world as God does can be a challenge, but even if we're trying, finding God within the world can often feel like one of those illusions. 
Irish priest and poet John O'Donohue had some wisdom that I find helps. Thinking about that common phrase 'beauty is in the eye of the beholder' he overturns the traditional interpretation. It's not that beauty is subjective and there's no accounting for taste. Rather he suggests that the way we see things is shaped by the state of our soul. So, if we can learn to beautify the way our eyes behold the world, change our way of seeing from within, then we will discover beauty and God will be revealed, even in unexpected people and in the most surprising places.     God of revelation, Be thou my vision,Beautify our seeingThat we each might discover glimpses of your wonderin the midst of all we do today.   Amen.