Main content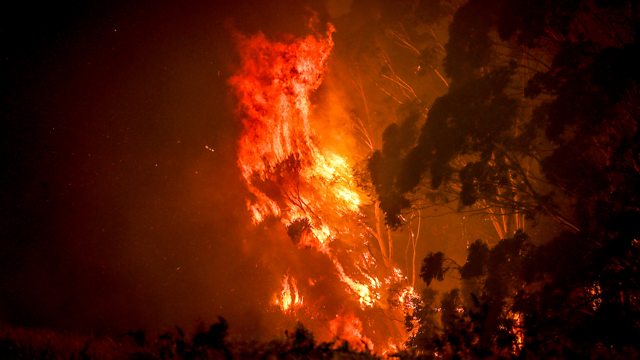 Fire in Australian art and culture, writer Ben Richards and The Strange Tale of Charlie Chaplin and Stan Laurel
How Australian artists and writers respond to their country's complex relationship with fire. A live silent film tells an unknown true story of Charlie Chaplin and Stan Laurel.
As bushfires continue to ravage huge areas of land in Australia, how have artists and writers responded to the complex historical relationship the country has with this natural phenomenon? Writers Kathryn Heyman in Sydney and Danielle Clode in Adelaide join indigenous Australian artist Judy Watson from Brisbane to consider the place of fire in Australian arts, culture and the nation's identity.
Writer Ben Richards discusses his new Sky One television drama series, COBRA, which stars Robert Carlyle as a PM under pressure. Like the Government's emergency committee it focuses on, the series is named after the room in which the committee meets - Cabinet Office Briefing Room A", and explores how a national crisis tests the limits of the British government and civil society.
In 1910 the unknown Charlie Chaplin and Stan Laurel, little known clog dancers, set sail for New York as part of Fred Karno's famous music hall troupe. On this journey Charlie and Stan shared a cabin and then spent two years together touring North America, with Stan as Charlie's understudy. Chaplin never mentioned this. Laurel never stopped talking about it. Physical theatre company Told by an Idiot have turned the story into The Strange Tale of Charlie Chaplin and Stan Laurel, performed as if it were a silent film, live. Amalia Vitale plays Chaplin and she talks to Stig Abell about her role, and acting without speaking.
Presenter: Stig Abell
Producer: Julian May
Ben Richards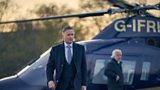 Robert Carlyle
Photo credit: Sky

Cobra is on Sky One from
17 Jan
Amalia Vitale
Amalia Vitale
Photo credit: Manuel Harlan
Told by an Idiot
's production: 
The Strange Tale of Charlie Chaplin and Stan Laurel
is at Wilton's Music Hall, East London until 18 Jan
Fire in Australian art and culture
Main image: Australian Bush Fires
Photo credit: Getty