Main content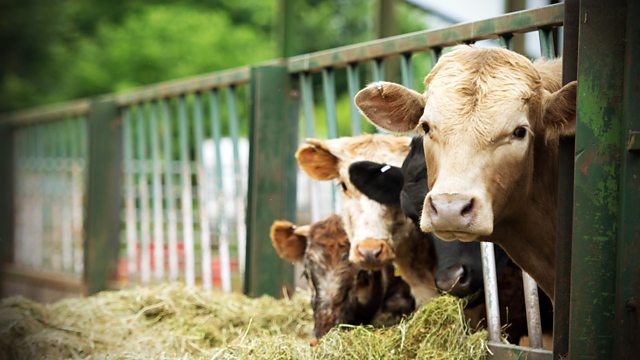 15/01/2020
Shula is touched by some kind words and David has the rug pulled from under him
Ruth's on an emergency biscuit run; a punter from yesterday's wedding fayre has called to say she'd like to come round and look at the barn. The bride, Stephanie, arrives early. She's really taken by the cows and the crumbling farm buildings, they're perfect for her rustic theme. Stephanie promises to send her Dad over to talk prices – he's confident they'll give him a good deal. She's sure David and Ruth know him. He's called Vince Casey.
Kirsty and her mum, Megan, enjoy a special lunch together at The Orangery. Megan asks all about Kirsty's wedding plans. Kirsty admits it's all come at her quite fast, she just wants something small and intimate. Her mum reminds her of all the extended family she'll have to invite. Kirsty wonders if they'll need to rethink things.
Jim and Shula catch up over a drink at the Tearoom. It's clear Jim has something he wants to ask Shula, but he can't get it up and turns the conversation onto Shula's ordination. They discuss her upcoming presentation, which she's dreading. Jim assures her she'll cope wonderfully. Shula's thankful to him for listening and allowing her to be honest about her feelings. Jim suggests that confronting one's greatest fears is the only way to move on from them.