Main content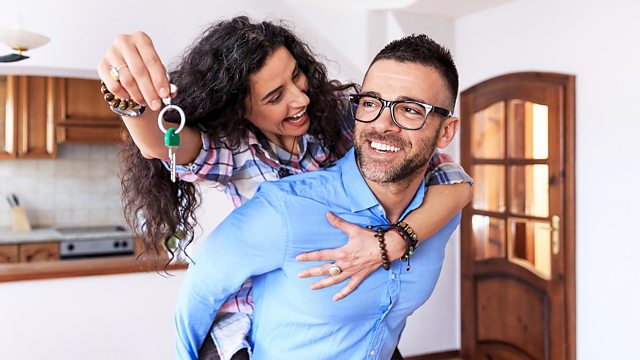 MBL: How to buy a property without help from mum and dad
Do you have aspirations to buy you first home? Does it seem like an impossible task? Felicity Hannah and her guests talk about how you can get your foot on the housing ladder.
For many young people buying a home can seem like an impossible dream. High property prices, no way of saving for a big deposit and worries about paying for a hefty mortgage. But it's not all doom and gloom. Plenty of people are buying their first homes and the programme will hear from some of them. There are some cautionary tales though and we'll hear about those too.
Felicity Hannah is joined by - Kate Faulkner, property market analyst and commentator, Ella Cheney, shared ownership programme manager at the National Housing Federation and BBC journalist Thea de Gallier who focuses on housing issues.
Producer: Ben Carter
Editor: Emma Rippon