Main content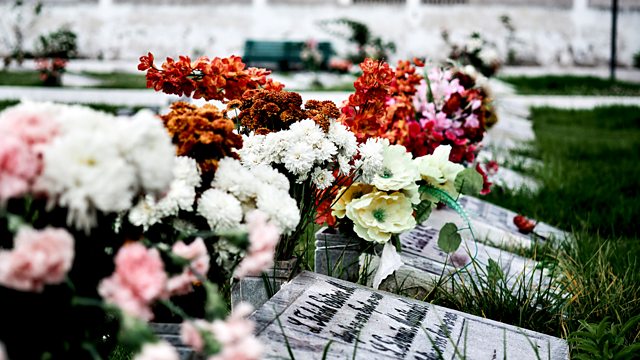 Cemetery Decorations; Care Home Medicines; Botched Cosmetic Surgery
Cemetery decorations are becoming more lavish, we find out why. Plus NHS England tells us how pharmacists are to help care homes stop wasting medicines.
If you have passed by a cemetery recently you may have noticed how many more decorations now adorn the graves. Where some people leave flowers, there are now balloons, toys, and windchimes. You & Yours speaks to Jean Sprakland, the author of a new book about graveyards called "These Silent Mansions", and also to the Institute of Cemetery and Crematorium Management about the changes that are apparent.
NHS England is starting to work more closely with care homes to reduce the number of unused medicines that get wasted. Each year around £50m is estimated to be thrown away in the sector. You & Yours has heard how some care homes routinely order the same number of drugs on a prescription each month, disposing of any leftover. NHS England says a new project will see more pharmacists going into care homes to support nurses and care workers.
An Italian cosmetic surgeon who left women 'disfigured' after operating on them in the UK with inadequate medical insurance has been strongly criticised by a medical tribunal. It has found that Dr Arnaldo Paganelli showed a lack of professional integrity, breached patients trust and was dishonest. Women who were left damaged after being operated on by him were unable to get compensation, because his insurance wouldn't pay out for work he did in the UK. Dr Paganelli denies the damage caused. The Confederation of British Surgery says its guidelines state that cosmetic surgeons should be insured for up to £10 million, however if a doctor is based abroad, it can be virtually impossible to check what insurance they have, if any at all.
And as the Prime Minister promises to put proposals for meeting the cost of providing social care before Parliament within the year, a group of researchers from The Care and Policy Evaluation Centre at the London School of Economics have started a 5 year research project to find the best new ideas for social care. We hear from one group running a Care Co-Operative in Cheshire. If you receive or provide innovative social care support that you think could work well for others and should be replicated, please email the research team who would love to hear from you. sasci@lse.ac.uk 
Presented by Winifred Robinson
Produced by Natalie Donovan