Main content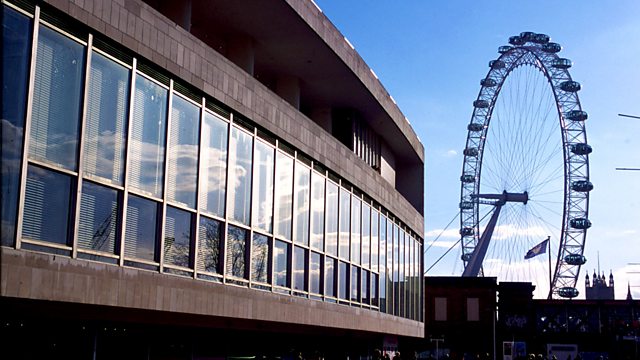 Horn Calls
The horn takes centre stage as the Philharmonia, with Richard Watkins, celebrates the start of its 75th anniversary year. Esa-Pekka Salonen conducts Turnage, Britten and Strauss.
In the first concert of its 75th anniversary year, the Philharmonia Orchestra celebrates the horn. At once noble and heroic, elemental and atavistic, the instrument Schumann called 'the soul of the orchestra' takes centre stage in music from three centuries.
Former Philharmonia principal horn Richard Watkins is the soloist in the world premiere of Mark-Anthony Turnage's Towards Alba which, says Turnage, 'grows out of the idea of the horn-call before dawn'. Watkins is joined by tenor-of-the-moment Allan Clayton for a work originally written for another Philharmonia principal player. Dennis Brain and Peter Pears premiered Serenade for Tenor, Horn and Strings in 1943 and Britten's evocative and dazzling settings of English poetry have made it a 20th-century classic.
Bookending the concert, the Philharmonia's horns are in the limelight. They take us to the heart of the forest in Weber's Overture to Der Freischütz. And to end, a horn kicks off Strauss's Till Eulenspiegel, that exhilarating tour de force of orchestral writing and musical form by the composer who knew the horn better than anyone.
Who better to lead tonight's concert than the Philharmonia's Principal Conductor Esa-Pekka Salonen, himself a former horn player?
Presented live from the Royal Festival Hall by Martin Handley.
Weber: Overture, Der Freischütz
Mark-Anthony Turnage: Towards Alba for horn and orchestra (world premiere)
8.15pm
Interval Music (from CD)
Tonight''s soloist Richard Watkins introduces two recordings featuring the legendary Dennis Brain, the Philharmonia's first principal horn:
Mendelssohn: Nocturne (from A Midsummer Night's Dream, incidental music Op. 61)
Philharmonia Orchestra
Paul Kletzki (conductor)
(recorded 1954, Kingsway Hall, London)
Schumann: Adagio and allegro in A flat major Op. 70
Dennis Brain (horn)
Benjamin Britten (piano)
(recorded June 1956, Aldeburgh Parish Church)
8.40pm
Britten: Serenade for Tenor, Horn and Strings
Richard Strauss: Till Eulenspiegels lustige Streiche, Op. 28
Allan Clayton (tenor)
Richard Watkins (horn)
Philharmonia Orchestra
Esa-Pekka Salonen (conductor)
Featured in...
We broadcast more live and specially-recorded concerts and opera than any other station.