Main content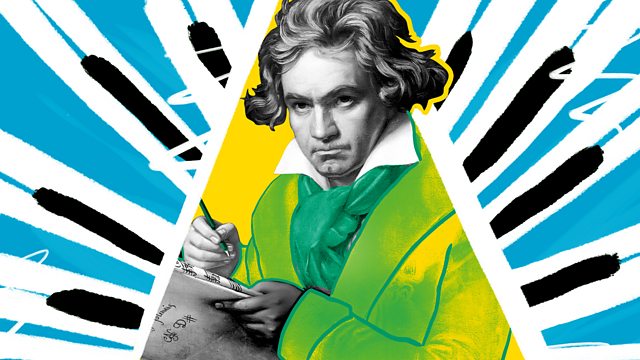 Romance and Enlightenment
Marin Alsop and Simon Schama join Donald Macleod to discuss Beethoven's ideals.
Continuing his conversation with the conductor Marin Alsop and the historian Simon Schama, Donald Macleod asks about Beethoven's perspective on the ideas of the enlightenment and the expression of those ideas in his challenging assertion of the primacy of the Artist.
All through 2020, Donald Macleod takes an unprecedented deep dive into the compelling story and extraordinary music of Ludwig van Beethoven. In this uniquely ambitious series, told across 125 episodes of Composer of the Week, Donald puts us inside Beethoven's world and explores his hopes, struggles and perseverance in all the colourful detail this amazing narrative deserves. Alongside this in-depth biography, Donald will also be meeting and talking to Beethoven enthusiasts and experts from across the world to discover how his music continues to speak to us in the twenty-first century. Through story and sound, the series builds into a vivid new portrait of this composer, born 250 years ago this year, who made art that changed how people saw themselves and understood the world.
Piano Sonata No 14 (Moonlight), Op 27 No 2 (1st movement)
Glenn Gould, piano
String Quartet in F minor, Op 95 (1st movement)
Hagen Quartet
Egmont Overture, Op 84
London Symphony Orchestra
Wyn Morris, conductor
Symphony No 9 in D major (Choral), Op 125 (IVa. Presto)
Norman Scott, bass
Martina Arroyo, soprano
Nicholas Di Virgilio, tenor
Regina Sarfaty, mezzo-soprano
The Juilliard Chorus
New York Philharmonic Orchestra
Leonard Bernstein, conductor
Symphony No 9 in D major (Choral), Op 125 (IVb. Finale)
Kurt Streit, tenor
Thomas Hampson, baritone
Barbara Bonney, soprano
Birgit Remmert , mezzo-soprano
City of Birmingham Symphony Chorus
Vienna Philharmonic Orchestra
Simon Rattle, conductor
Produced by Martin Williams for BBC Wales