Main content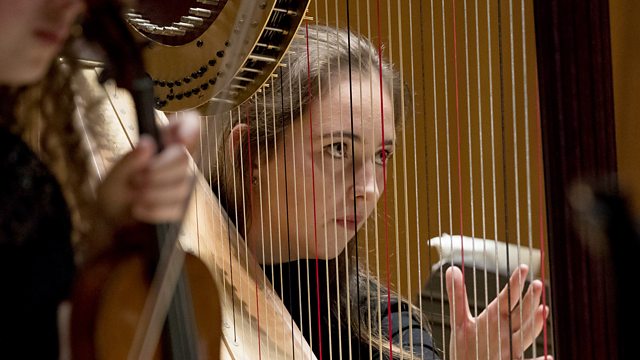 Symphonies of requiem and revolution
Jaime Martin conducts the National Youth Orchestra of Great Britain in three politically charged works by Britten, Shostakovich and Eisler.
The National Youth Orchestra of Great Britain, whose reputation as the world's greatest orchestra of teenagers reaches far beyond the UK, and conductor Jaime Martin perform a trio of politically charged 20th-century works.
Hans Eisler's visceral choral revolutionary song kicks off the proceedings, followed by Britten's brilliant orchestral Sinfonia da Requiem, an unlikely pre-World War II commission by the Japanese government to mark the Japanese Empire's 2600th anniversary. Shostakovich's quasi-cinematic Symphony No 11, subtitled 'The Year 1905', vividly depicts scenes from the failed first Russian Revolution, long-celebrated as the Soviet people's initial, faltering step towards the establishment of a socialist state. The symphony proved an instant success in the Soviet Union at its 1957 premiere and in a superbly ironic twist it also won the Lenin Prize. Ironic because Shostakovich was covertly portraying another much more recent failed revolution, that of the brutally suppressed 1956 Hungarian uprising against Soviet rule.
Recorded at London's Barbican hall and presented by Martin Handley.
Eisler: Auf den Strassen zu Singen
Britten: Sinfonia da Requiem
Interval
Shostakovich: Symphony No 11 'The Year 1905'
National Youth Orchestra of Great Britain
Jaime Martin (conductor)
Photo © Jason Alden
Featured in...
We broadcast more live and specially-recorded concerts and opera than any other station.