Main content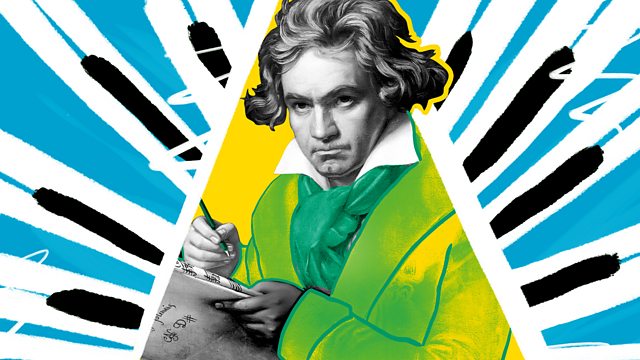 Marin Alsop and Simon Schama join Donald Macleod to discuss Beethoven's world.
One of the things that makes Beethoven so appealing is that he was a man of his times. And what times they were – times of extraordinary revolution and turmoil. Donald Macleod continues his conversation with the conductor Marin Alsop and historian Simon Schama by asking them about the political and social backdrop to Beethoven's life and work.
All through 2020, Donald Macleod takes an unprecedented deep dive into the compelling story and extraordinary music of Ludwig van Beethoven. In this uniquely ambitious series, told across 125 episodes of Composer of the Week, Donald puts us inside Beethoven's world and explores his hopes, struggles and perseverance in all the colourful detail this amazing narrative deserves. Alongside this in-depth biography, Donald will also be meeting and talking to Beethoven enthusiasts and experts from across the world to discover how his music continues to speak to us in the twenty-first century. Through story and sound, the series builds into a vivid new portrait of this composer, born 250 years ago this year, who made art that changed how people saw themselves and understood the world.
Piano Sonata No 13 in E flat major, Op 27 No 1 (2nd movement)
Paul Lewis, piano
Symphony No 3 in E flat major (Eroica), Op 55 (2nd movement)
New York Philharmonic Orchestra
Leonard Bernstein, conductor
The Creatures of Prometheus: Overture
Orpheus Chamber Orchestra
Fidelio: Act II finale
Arnold Schoenberg Choir
Berlin Philharmonic
Simon Rattle, conductor
Symphony No 4 in B flat major, Op 60 (1st movement)
London Symphony Orchestra
Bernard Haitink, conductor
Produced by Martin Williams for BBC Wales