Main content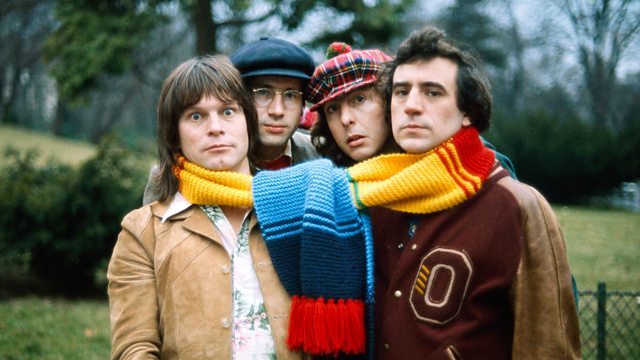 2. Goons, Bonzos and Kens
Tony Law looks at Surrealism in Comedy with Michael Bentine's memories of The Goons, Monty Python sketches and a couple of Kens.
Absurdist Canadian comedian, Tony Law, takes us on a journey through the twists and turns of Surrealism in comedy.
He is accompanied by Noel Fielding and Robert Popper
'The Reluctant Jester Strikes Back' [15/11/1994]
Monty Python 'Apologies' and 'Bookshop' sketches.
Michael Palin and Eric Idle interviewed by Michael Whale in 1973.
Radio 6 Music's Sean Keaveny and Matt Everitt discuss surreal music.
Kenny Everett Radio Show extracts.
Rob Brydon's 'Ken Bruce' Radio Show extracts.
Producer: Kerry McCarthy.
Made for and first broadcast on BBC Radio 4 Extra in 2014.