Main content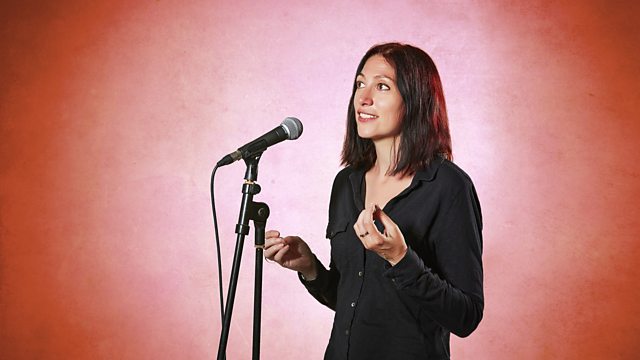 Natalie Haynes stands up for Homer's Iliad, the epic story of the final weeks of the Trojan War.
Natalie Haynes stands up for Homer's Iliad, in an extraordinary tour-de-force performance recorded in the BBC's Radio Theatre in Broadcasting House. The original epic story would most probably have been performed from memory, and Natalie does the same: her only prompt is the voice of Dr Adam Rutherford to number the twenty-four books.
It's a vivid, cinematic tapestry of extraordinary stories: of gods, Greeks and Trojans, men and women, mothers and fathers and lovers. There's fighting and trickery, and touching domestic detail (when Hector's wife Andromache and son Astynax bid a final goodbye to him). The great Greek hero Achilles spends quite a lot of time in a sulk, refusing to fight, because King Agamemnon forces him to give up his trophy girlfriend, Briseis. But his vengeance is merciless when he hears of the death of his beloved Patroclus at Hector's hands. There's a child frightened by the plumes on his father's helmet; a magic bra, which Hera uses to seduce Zeus (unnecessary encouragement, to be honest) and there's the reason why the phrase 'rosy-fingered dawn' is so-often repeated. It's a breathtaking story that echoes down the centuries, inspiring each generation with new interpretations of this epic work.
Natalie is a reformed comedian who is a little bit obsessive about Ancient Greece and Rome. Each week she takes a different figure from the ancient world and tells their story through a mix of stand-up comedy, extremely well-informed analysis, and conversation. Natalie picks out hilarious details and universal truths, as well as finding parallels with modern life, or those parts of life which are still influenced by ancient thought.
Producer...Mary Ward-Lowery
Natalie Haynes's Classics Quiz
Podcast
Natalie Haynes creates stand-up routines about figures from ancient Greece and Rome.