Main content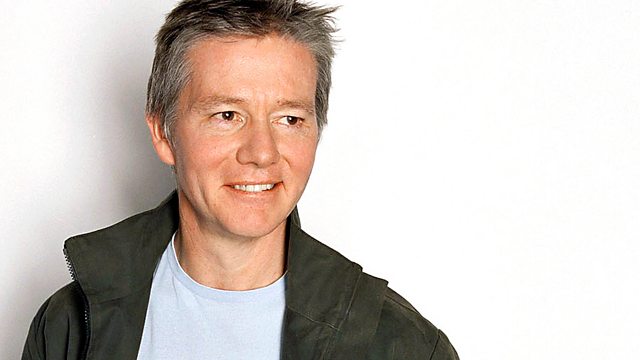 Programme 1, 2020
Tom Sutcliffe chairs the fiendish cryptic quiz, with Scotland taking on Wales in the opening contest of the 2020 season
(1/12)
Radio's longest running quiz returns for its 72nd year, with Tom Sutcliffe asking the trademark cryptic questions. The teams representing Scotland and Wales kick off the new series as they try to unravel the clues and make the right connections. The more help Tom has to give them in arriving at the solutions, the more points he deducts.
Taking part are Val McDermid, Alan McCredie, Myfanwy Alexander and David Edwards.
Producer: Paul Bajoria
Questions in today's programme
Q1 (from Bill Armitage)  Which river charted by a Nobel Prize-winning Russian author might also be familiar to a prolific Australian, an advertising executive on Madison Avenue, and a jeweller-turned-gardener?
Q2  Why could The Georgics, Astral Weeks and Inside Story help you to form a strong defence? 
Q3  If these (voices and music) are all present, who must the title character be?
Q4 (from John Kennedy)  Why might Kathy Bostock, Jack Smith, Snow White and the creator of an arrangement in grey and black be said to have followed Lauren Bacall's advice?
Q5 (from David Hill)  Explain why a soap opera matriarch, a Home Guard Reverend, an early Strictly winner and a Downton lady's maid, even with the help of Bertolt Brecht, may not be quite the full shilling?
Q6  Why might the Sultan of Swat, Norvell who took his father's name, Mildred the greatest athlete to ever live, and King-Smith's ovine-porcine hero, think of this as their song?
Q7  Where did Lord Shackleton precede Rachel Carson, Lady Gaga precede her father, Carl Sagan precede Stephen Hawking, and Oprah precede Maya Angelou?
Q8  Hawaiian lava, the husband of a salty wife, a controversial development in football and Loretta Castorini: where do they all flow?
This week's teaser question
If I'm inviting Manuel and his Music of the Mountains, Cathy Gale, a professional Bake Off judge and the author of The Joy of Sex, what kind of event might I be arranging?
There are no prizes for getting the answer but we'll reveal the solution at the beginning of Programme 2.
Tom will have a cliff-hanger question to test you with at the end of each of the episodes in this series.