Main content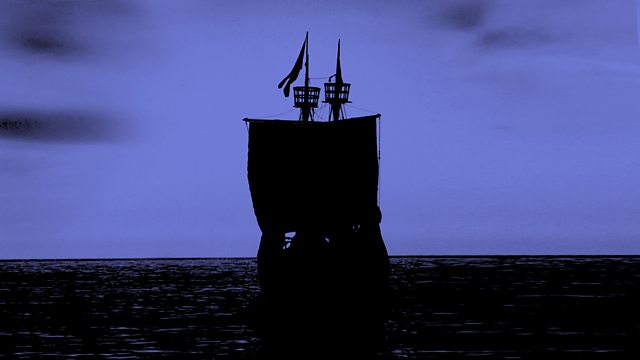 New series marking the 400th anniversary of the sailing of the Mayflower. A gripping story about one family's journey into the unknown
By Adrian Bean
The final episode in a new 10-part audio drama series marking the 400th anniversary of the sailing of the Mayflower. A gripping story about one family's journey into the unknown.
The crew of the Mayflower are preparing for a return voyage to England.
Sarah makes a plan with Elizabeth to escape from Matthew and his "New Jerusalem" and sail back to England with Saul. But there's something Saul hasn't told her. He's married to a woman from the Wampanoag tribe, and the boy they found helping himself to chickens is his son.
CAST
Sarah Hargreaves - Louise Brealey
Matthew Hargreaves - Trystan Gravelle
Ben - Joel MacCormack
Elizabeth - Megan McInerney
Saul Tregarron - Matthew Gravelle
Captain Jones - John Cording
Blackbird - Ashleigh Haddad
Directed by John Norton
A BBC Cymru Wales Production
More episodes
Next
You are at the last episode