Main content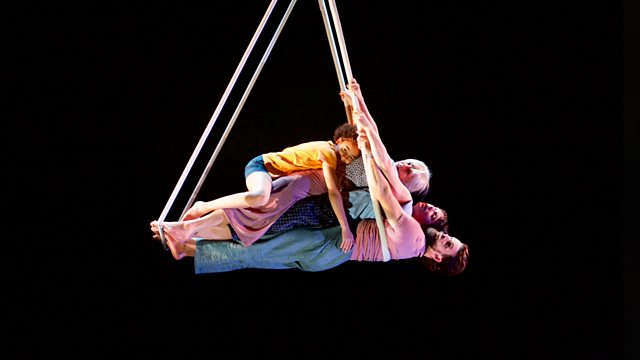 1917, London International Mime Festival, King Gary, Ismail Kadare, Saad Qureshi,
Sam Mendes' film 1917, London International Mime Festival, Ismail Kadare's novel The Doll , Saad Qureshi at Yorkshire Sculpture Park , BBC1's King Gary
Sam Mendes' film 1917 is set during the First World War and based on his Grandfather's experiences during the conflict. It's already won a Golden Globe and is touted for more awards glory. What do our reviewers make of it?
This Time is a show by the group Ockham's Razor and part of The London International Mime Festival 2020. It tells an inter-generational story through circus skills with a 4 person troupe whose member range from 13 to 60
Albanian author Ismail Kadare was the inaugural winner of the Man Booker International Prize and his latest novel to be translated into English is The Doll, It's the story of his mother and her difficulties when she married his father
British artist Saad Qureshi has an exhibition at The Chapel at Yorkshire Sculpture Park. Something About Paradise considers the widely differing ideas of what paradise might look like
BBC1 has a new sitcom,King Gary, co-written by and starring Tom Davis as Gary King a builder and building entrepreneur. It was launched with a pilot episode last year and is now a six part series.
Tom Sutcliffe's guests are Sarah Crompton, Rajan Datar and Lynn Nead. The producer is Oliver Jones
Podcast Extra recommendations:
Sarah: Bombshell, Little Women and Top Hat
Lynn: Musicals at the BFI and her son's vegan Christmas cake
Rajan: Death Of A Salesman with Wendell Pearce, and In The Viper's Shadow by Prince Fatty and Play Well at the Wellcome Collection
Tom: Guys and Dolls
Photo by Nik Mackey
1917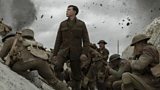 In UK cinemas from
10 January 2020 Cert 15

Image credit: Francois Duhamel/Universal Pictures© 2020 Universal Pictures & Storyteller Distribution Co, Llc
This Time by Ockham's Razor
The Doll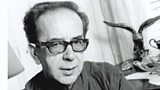 By Ismail Kadare
Translated by John Hodgson
Publisher: Penguin Books

Image credit: J Foley-Opale
Saad Qureshi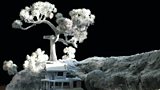 Something About Paradise
Yorkshire Sculpture Park
until 15 March 2020

Image credit: Jonty Wilde


King Gary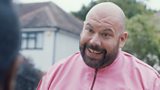 BBC One begins 9.30pm
Friday 10 January

Image credit:
BBC / Shiny Button
Photographer: Screen Grab
Subscribe to the Saturday Review podcast
Podcast
Sharp, critical discussion of the week's cultural events, with Tom Sutcliffe and guests