Main content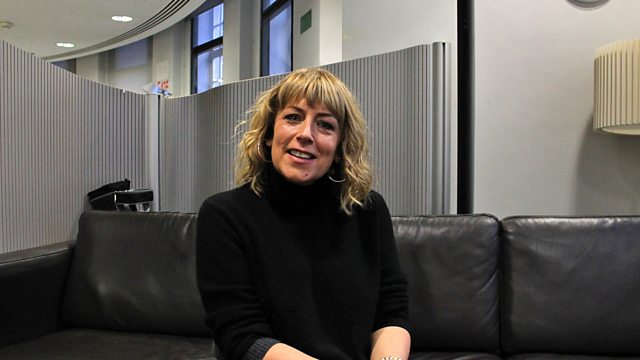 Fay Ripley and Dr Zoe Williams
Cold Feet actor Fay Ripley, ex Gladiator TV doc Zoe Williams, Golden Globe winner Brian Cox, Sierra Leonean barefoot tennis player Sam Jalloh and 60's racer Christabel Carlisle.
Rev Richard Coles and Aasmah Mir are joined by Fay Ripley. Most famous for playing Jenny, her northern counterpart, in TV's Cold Feet, the series started 24 years ago and continues next week. The actor also cooks - she has written 3 cookbooks, drives fast, has had a chat show and likes to try her hand at anything she fancies.
Sam Jalloh, who left Sierra Leone to play tennis, which he learnt playing barefoot and with a plywood raquet.
Dr Zoe Williams played Amazon in TV's Gladiators, whilst studying to be a doctor. Now a GP, she is also a TV doctor and health educator.
Christabel Carlisle (now Lady Christabel Watson) was a motor-racing pioneer, racing Saloon cars in the sixties (1960-63), competing against men, including some of the big names in the sport - Graham Hill, Jim Clark and Jack Brabham - at tracks from Silverstone to the famous Nurburgring.
We have the inheritance tracks of Golden Globe winner Brian Cox, who chooses Sonny boy performed by Al Jolson, and God Only Knows performed by the Beach Boys. And a listener thanks someone they were unable to thank at the time.
Producer: Corinna Jones
Editor: Eleanor Garland