Main content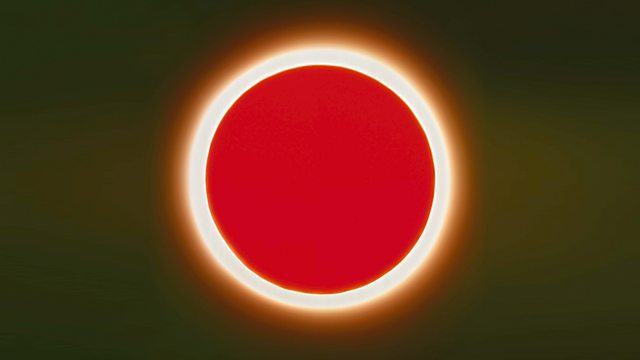 The Last Exposure
Chemicals and paper have made the world of photography a mixture of art and science for years - has digital photography taken away that alchemical magic?
Photographer Garry Fabian-Miller has spent much of the last 30 years either in his dark room, or out walking on Dartmoor. That is about to end.
Fabian-Miller began his career in the 1960's but quickly tired of the typical black and white verite' style that was then so much in vogue.
Rejecting both the city streets, black and white film, and eventually the camera itself - his camera-less photography gives his work an utterly unique and other worldly quality - light pulses from deep yellow circles; the flicker of a naked flame peers through a slashed curtain of deep blue. His inspiration the moors he walks twice daily, passing through his eyes, his imagination and onto the photosensitive paper.
The result is a body of work which plays with light and dark, exposure and developing – producing an acclaimed body of work recognised by both buyers and museums as like no other - collectors range from Sir Elton John to the V & A.
But the onslaught of digital has signaled to him that things are changing – both the resources, and the techniques he has developed over time, are threatened, and with the near disappearance of dark rooms, he feels it time to make his last print and close his dark room for ever.
His photographs are unconventional, dazzling, and use techniques honed over decades. He abandoned using cameras long ago, opting instead to use techniques based on early 19th century prints - long exposures, tone, and images funneled into shapes made by the sun. Always dazzlingly coloured, he uses a developing substance which is no longer in production.
Occasionally he gets a phone call from a dealer in London…. "Garry, I've just been offered 11 litres of CibaChrome, you want it?
We join him as he uses up the very last of the chemistry which enable him to use the techniques he has spent a lifetime perfecting, before his dark room is closed forever. Reflecting a change out of his studio and in the world - in 2007 there were 204 professional dark rooms in London, by 2010 there were 8. We hear his story of printing - a physical, technical skill, as well as a dangerous and smelly one. We envisage the end of the analogue era of photography, and celebrate the alchemical eclipse.
Curator of photography from the V&A Martin Barnes salutes his work, and how it harks back to the very start of photography, just as this chapter is coming to an end.
From the spooky mists of Hound Tor to making pictures in the dark, Fabian-Miller takes us one step closer to the end of an era.
Producer: Sara Jane Hall
Last on