Main content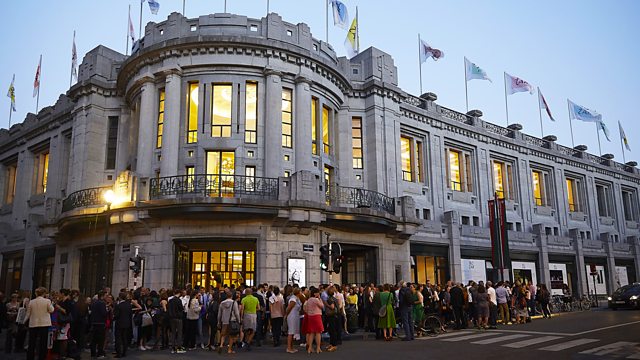 Concerts across Europe - Paganini, Liszt and Mendelssohn
Radio 3 in Concert from Bad Kissinger and Brussels. Fiona Talkington presents music by Paganini, Liszt and Mendelssohn.
Fiona Talkington presents music from 2 concerts, one from the 2019 Kissinger Summer Festival, the other from the 2019 KlaraFestival in Brussels. Both share a devilish theme.
Paganini was reputed to have sold his soul to the devil in return for an unholy ability to play the violin - terrific marketing ruse and it certainly did not put audiences off. People flocked to hear Paganini and marvel at his violin playing - which was all good for Paganini himself who made a very good living from playing all over Europe. Of course he needed vehicles for his imagination and technique, and he wrote several concertos for himself to play, of which number 5 is the most popular. And who better than virtuoso Sergei Krylov to give us an account of such a bravura work.
In the second of the two pictures from Lenau's Faust, the devil, while seducing Faust, seizes a violin and proceeds to whip up a frenzy outside the village inn. Liszt was inspired by the Faust legend throughout his life and this orchestral scene of the devil playing the violin is perhaps better known in his version for solo piano - the instrument with which he competed with Paganini in therms of virtuosity on the stages of Europe.
Mendelssohn's contribution to tonight's programme is his cantata on St, Walpurga's night, when all sorts of unholy spirits manifest themselves and party until dawn until the saint appears and scatters the spirits.
Paganini
Violin Concerto No. 5 in A minor
Sergej Krylov, violin
Ural Philharmonic Orchestra
Dmitry Liss
Liszt
Two Episodes from Lenau's 'Faust', S110
Chamber Orchestra of Europe
David Afkham
Mendelssohn
Die erste Walpurgisnacht, Op 60
Sophie Harmsen, mezzo-soprano
Werner Güra, tenor
Johannes Weisser, baritone
Tareq Nazmi, bass
Collegium Vocale Ghent
Chamber Orchestra of Europe
David Afkham, conductor