Main content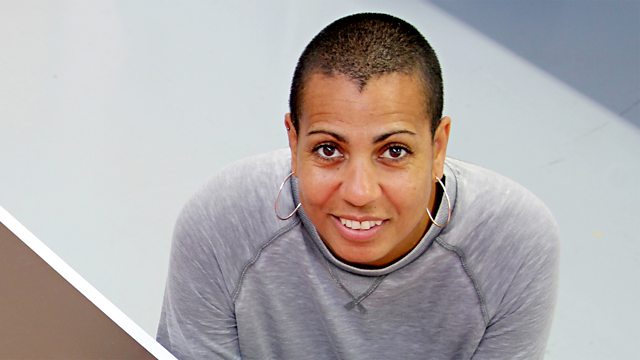 Helen Cammock
Michael Berkeley's guest is the artist and Turner Prize-winner Helen Cammock. With Jessye Norman, Glenn Gould and Nina Simone.
Helen Cammock grew up wanting to be a singer, and performed on the folk circuit as a teenager. But then she stopped, and became a social worker for more than ten years. Finally, at the age of 35, she took up photography, went to art school – and she's never looked back. She's known now for her richly-layered video installations, which mix film archive, dance and poetry with current interviews, all woven together with music. She is the joint winner of the 2019 Turner Prize; for the first time in its 35-year history, the Prize was shared between all four artists on the shortlist, at their request.
In Private Passions, she talks to Michael Berkeley about why music is at the heart of all her work. Last year the MaxMara art prize paid for her to spend six months working in Italy, and there she began to explore the subject of lament, and particularly laments sung by women. As part of her performance work, Helen Cammock began to take singing lessons again, and lament, loss, longing, and hopes for a better future, are all captured in the music she chooses. She shares the excitement of discovering little-known women composers of the 17th century Francesca Caccini and Barbara Strozzi. She talks about the troubling incident which persuaded her to give up a career in social work, when she was told to abandon a young woman outside a police station. She remembers the isolation and boredom of growing up in the countryside of Somerset, and the racist abuse her family faced every Saturday when they went shopping together.
Music choices include Jessye Norman singing Purcell's "Dido's Lament"; Glenn Gould humming along to Bach; Nina Simone on the piano; and Shostakovich's Cello Concerto.
A Loftus production for BBC Radio 3
Produced by Elizabeth Burke
11 things we learned from Harry Enfield's Private Passions
Archive Unlocked: Two Decades of Private Passions