Main content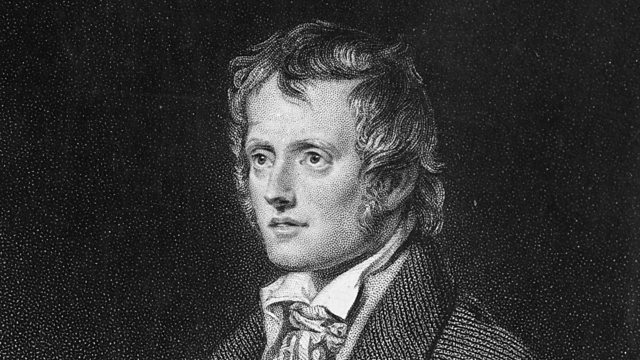 John Clare's Scraping
Marking the 200th anniversary of John Clare's first book, musician Jon Boden investigates his involvement in the folk culture they describe and the influence of this on his poems.
John Clare's first book, Poems Descriptive of Rural Life and Scenery, was published in 1820. Clare describes the landscape and the poor who worked it so vividly because he lived and laboured in it. It was a literary sensation and Clare was hailed as the 'Northamptonshire Peasant Poet'. But Helpston, Clare's village, was far from a cultural desert. His father was a singer with a large repertoire. Clare appreciated the songs local people sang and collected many, hoping to make a song book.
Gypsy friends taught Clare to play the fiddle - he was, he wrote, 'a desent scraper' - and he learned tunes from Wisdom Smith. He gathered 263 tunes, noted dances and recorded country customs.
To explore the role of this culture on John Clare's life and work the musician Jon Boden) visits his home in Helpston, looks at his tune book, plays and sings. Jon talks to George Deacon, author of John Clare and the Folk Tradition, and hears from the poet David Morley who has written a collection inspired by Clare's friendship with Wisdom Smith. Mina Gorji reveals, too, that Clare was well-read and accumulated a sizable library. And we hear Clare's poems.
Jon Boden wanders into the fields, noting how enclosure altered the landscape that Clare loved. Clare laments this and it contributed to his mental fragility.
Clare describes an old village custom, ' to stick a piece of greensward full of field flowers and place it as an ornament in their cottages which ornaments are called Midsummer cushions'. A young Helpston man leads Jon to Clare's grave and describes bringing midsummer cushions to Clare's grave on his birthday with his primary school classmates. At the grave Jon plays one of the tunes Clare noted down and played himself.
Presenter: Jon Boden
Producer: Julian May
Last on
Broadcasts