Main content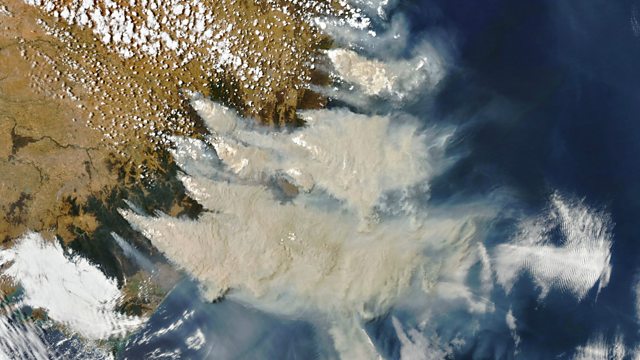 Australian wildfires; China's religious prison camps; a 12th C Monk's diet
Edward Stourton brings you news and analysis of the religious, moral and ethical stories of the week.
As the Australian wildfires intensify, Rev Dr Stephen Robinson, coordinator of the New South Wales Disaster Recovery Chaplaincy Network updates Edward on the situation they are facing as they assist people hit by the disaster.
In China, it's estimated that there are a million Muslims held in detention camps across the country. Human Rights Watch claim Uighurs and other ethnic Muslims have been locked up and subjected to hours of brainwashing designed to rid them of them their faith although the Chinese government refute these allegations. Reporter Rustam Qobil travelled to the border between Kazakhstan and China to meet some of those who have escaped the camps.
St Aelred of Rievaulx was an English Cistercian monk and abbot of Rievaulx Abbey in York from 1147 until his death on 12 January 1167. To mark St Aelred's Day, the Abbey's café will be serving Monk's Pottage - a type of stew made from onions, leeks, garlic, parsnips, carrots, lentils and carlin peas. Historian, Dr Michael Carter says St Aelred was arguably one of the most inspirational and important religious figures of the 12th century and suggests the monk's largely vegetarian diet may have caused him health problems in later life.
Producers:
David Cook
Rajeev Gupta
Series Producer:
Amanda Hancox