Main content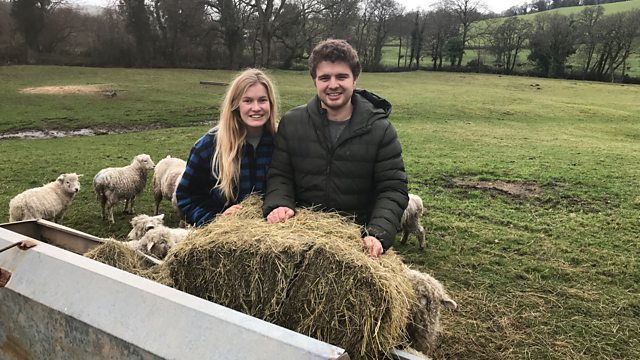 Dartmoor Beginners
Dartmoor is a tough place to start farming if you've got hardly an experience. Verity Sharp meets a young couple determined to make a go of it.
When Lewis Steer was 16, his parents gave him three sheep for doing well in his GCSEs.
It was an unusual present but Lewis and his girlfriend Flora Searson had an unusual goal - despite coming from non-farming families, they dreamed of running their own farming business. Now in their mid-20s, they're rearing three flocks of rare-breed sheep on rented land in the tough conditions of Dartmoor.
Verity Sharp joins Flora and Lewis for a day on their farm.
Produced by Beatrice Fenton.