Main content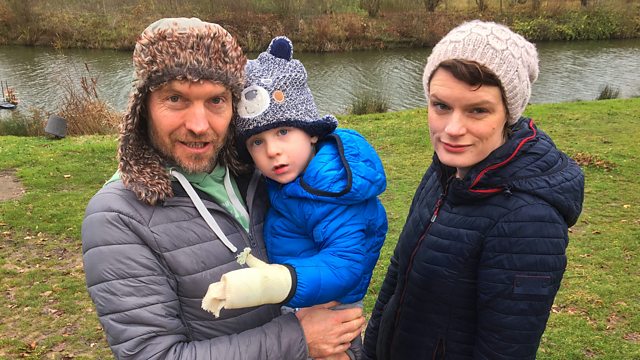 Battling for My Baby's Brain
Tracy Jenkins's three-year-old son Hartley has cerebral palsy. Now she is on a year-long mission to find treatments to enable his brain to gain better control of his legs, arm and hand.
Hartley is a happy-go-lucky, funny three-year-old who is always on the go. He also has cerebral palsy, which affects one in 400 children born in the UK. In Hartley's case it means he has difficulty walking and using his right arm and hand, and it may also be affecting his speech. In this emotionally powerful documentary, parents Tracy and Paul, from Cardiff, give themselves a year to improve Hartley's condition.
Cerebral palsy is a brain injury that affects movement and co-ordination, and there is no cure. It can cause a painful tightening of the muscles, which limits movement and can worsen as children get older. But Tracy and Paul discover new research that gives them hope, showing that young children's brains are highly adaptable. It's called neuroplasticity and with specialist physiotherapy treatments, children with damaged brains can work around the damaged part of the brain and make new connections to gain an increased level of control over their limbs. But as Hartley grows older, his neuroplasticity will decrease, and Paul and Tracy realise they must act now to get the therapy that could have a lasting effect for the rest of his life.
What follows is an emotional rollercoaster as mum Tracy devotes every available moment to training Hartley's brain to build new connections, to enable his brain to gain better control of his legs, arm and hand. She tracks down clinics and physiotherapists who can provide the latest treatments. She also speaks to other people who have cerebral palsy to find out about their struggles to get help. Sherral Morris is battling degenerative illnesses because of cerebral palsy, while Jade Owen has been able to have private treatment in America after she was gifted £37,000 by an anonymous donor, which has got her a step closer to being able to walk.
As well as the treatment Hartley gets on the NHS, Paul and Tracy decided to spend thousands of pounds on the latest cutting-edge private therapy to increase the amount of physiotherapy Hartley gets. Keeping Hartley on his therapy schedule means turning down work, renting out their home to raise money, and even going abroad. With the deadline looming, Paul takes a job in Bulgaria, where they find a specialist centre for cerebral palsy.
Clips

Credits
| Role | Contributor |
| --- | --- |
| Executive Producer | Chris Rushton |
| Executive Producer | Catrin Griffith |
Featured in...
A collection of some of the best documentaries in Wales

A collection of programmes looking at our amazing bodies