Main content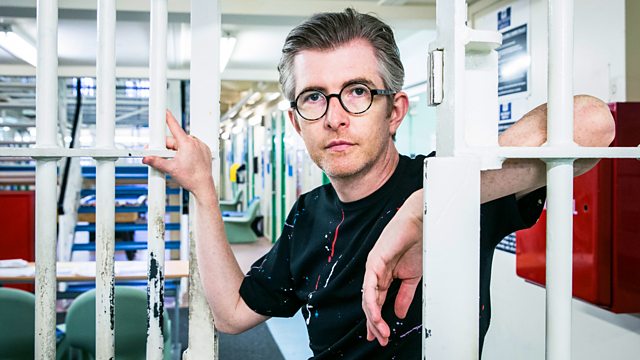 Episode 1
Gareth Malone faces a challenge which will test him like no other – to form a choir in one of the toughest prisons for young offenders. What he learns takes him by surprise.
Gareth Malone undertakes a challenge that will test him like no other – to form a prison choir.
The setting is Aylesbury Young Offenders Institute, a prison for young men serving sentences from four years to life. These are some of the most violent young men in Britain.
Gareth arrives at Aylesbury Young Offenders Prison. This is his very first time in a prison and he is understandably nervous. He meets with prison governor Laura Sapwell. The prison is undergoing a programme of improvements, having been placed in special measures. As part of these improvements, Laura has invited Gareth to Aylesbury to set up the prison's first choir. One of the primary purposes of HM prisons is to try to prevent people reoffending, and she feels that a choir might be a different and unique way to engage with the young men at Aylesbury. She doesn't know what to expect but she has high hopes that Gareth can make it happen.
Still nervous but eager to get going, Gareth begins recruiting for his choir. With prisoners spread across four wings and often out across the prison in training or jobs, he has a lot of ground to cover to get to all of them individually.
At the end of his first week, Gareth has met almost all the prison's 200 residents and 20 have expressed real interest in working with him. Gareth may have a fair list of names but getting those people in the same room at the same time is a challenge. Apart from the logistical and security issues, gang rivalries mean that many prisoners have to be kept apart. Despite this, fights break out on average once a day. Gareth has to devise a strategy to minimise the risk of a serious incident while trying to get the boys to trust him and tell their stories.
Getting anyone to sing is an unexpected struggle as the majority of boys only want to do one form of music – drill. With its often violent lyrics and association with gang culture, the choirmaster wasn't quite expecting to have to find a place for it in his repertoire! Gareth meets an ex-gang member and drill artist who has been in and out of prison for most of his teenage life with a string of convictions since the age of 13. He is desperate to change and agrees to work with Gareth. They create a song together and just as Gareth feels he is making progress, another violent incident threatens to derail the programme when one of the boys ends up in hospital.
Gareth decides to change tack and to start his rehearsals with boys from the same wing to minimise the risk of any fighting. But by this point, his initial recruits have dwindled to single figures. In a minor triumph, Gareth manages to get three prisoners from the same wing in the same room at once for practice. They show a real willingness to work together despite the fact that none of them actually sing.
Weeks into the programme, Gareth is still stuck for a singer, until a new inmate arrives on D wing. Gareth now has a decent group and wants to see how well they do with a performance in front of their peers. Just hours before show time, his new lead singer goes awol. The performance for their peers goes ahead minus Gareth's new singing discovery and is a resounding success.
It is a tiny first step to fulfilling the promise he has made to the governor that he will form a choir and they will put on some kind of performance to show what progress has been made by prisoners taking part in the programme.
With just three weeks left and a choir of only five prisoners, Gareth has no real idea how he will pull it off in the hardest and most challenging environment he has ever worked in.
More episodes
Previous
You are at the first episode