Main content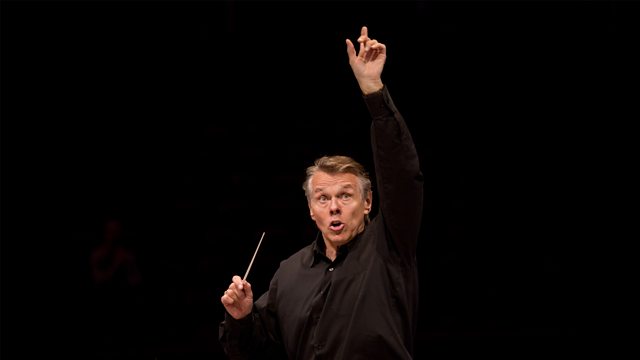 Mariss Jansons conducts the Bavarian RSO
In one of his final concerts, Mariss Jansons conducts Strauss's Four Symphonic Interludes from Intermezzo, orchestral songs with soprano Sarah Wegener and Brahms's Symphony No 4.
In the third of five concerts showcasing highlights from the European season, Mariss Jansons conducts one of his last concerts before his sudden death in November. Both he and his Bavarian Radio Symphony Orchestra, which he had led since 2003 bringing it into the front rank of the world's orchestras, are on top form here. An all-Strauss first half begins with a rarity, a spectacular sequence of orchestral bleeding chunks from his mid-1920s opera Intermezzo and ends with a sequence of some of his best-loved songs with British-German soprano Sarah Wegener. Brahms's dark final symphony, with its tragic and implacable final movement, makes up the second half.
Recorded last October in the Hercules Hall, Munich, and presented by Georgia Mann.
Strauss: Four Symphonic Interludes from Intermezzo
Das Rosenband, op. 36, no. 1
Ständchen, op. 17, no. 2
Freundliche Vision, op. 48, no.1
Wiegenlied, op. 41, no. 1
Allerseelen, op. 10, no. 8
Morgen! op. 27, no. 4
8.15pm
Interval music (from CD)
Reger, arr. Schoenberg: Notturno from the Romantic Suite.
Les Solistes De L'Opéra National De Lyon
8.30pm
Brahms: Symphony No. 4 in E minor, op. 98
Sarah Wegener (soprano)
Bavarian Radio Symphony Orchestra
Mariss Jansons (conductor)