Main content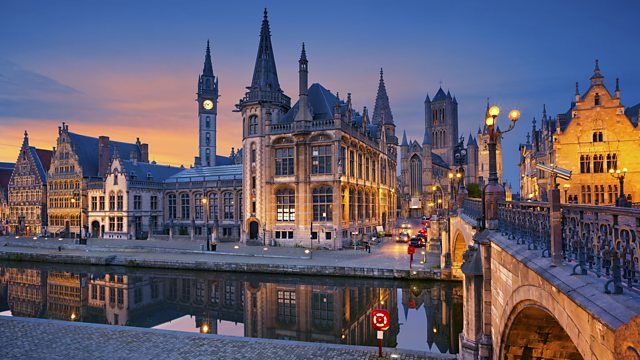 Philippe Herreweghe conducts the Orchestre des Champs-Elysées
Bruckner's Mass No 2 in E minor, with Collegium Vocale Gent, and his Symphony No 2 in C minor, recorded in the magnificent setting of St Bavo's Cathedral Ghent.
In the fourth of this week's highlights from around Europe, the Collegium Vocale Gent and the period instrument Orchestre des Champs-Elysées are conducted by their founder Philippe Herreweghe. This all-Bruckner programme recorded at the Ghent Festival in September in the magnificent setting of St Bavo's Cathedral pairs the devotional, heartfelt and masterly Mass in E minor with the rarely heard Symphony No. 2 which set the template for Bruckner's later symphonies.
Presented by Georgia Mann
Bruckner: Mass No. 2 in E minor
8.15pm Interval music (from CD)
Bruckner: Intermezzo in D minor
Fitzwilliam Quartet
James Boyd, viola
8.25pm
Bruckner: Symphony No. 2 in C minor
Collegium Vocale Gent
Orchestre des Champs-Elysées
Philippe Herreweghe (conductor)
Followed by:
Robert Laidlow and the Southampton Concert Wind Band
Making Music's Adopt a Composer scheme, in association with Sound and Music, paired composer and wind band to create a piece of music. The Southampton Concert Wind Band's Director of Music Calum Gray and principal clarinet Jackie Swann, along with composer Robert Laidlow discuss the creation and performance of the new piece Jumpcut/longshot.
James Banner and the Two Rivers Concert Band
In the second of tonight's Adopt A Composer features Les Goldman and Gunilla Friesendorp from the Two Rivers Concert Band in Yorkshire talk about the year they spent collaborating with their adopted composer, James Banner and listen to his work Concertino for Concert Band.
Featured in...
We broadcast more live and specially-recorded concerts and opera than any other station.